Home > Greeters walks > Blois Chambord Greeters, on the way to the Valley of the Kings

Because a trip is an encounter, the ten inhabitants of Blois Chambord are always available to help you discover this treasure that is the Loire Valley. Let us not be afraid of words, this region is a real treasure and the kings of France have put their shrines there.



Where great and small history mix…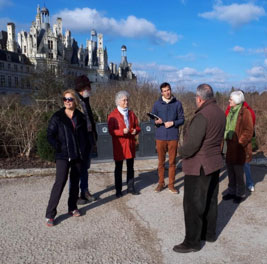 There are ten of us, but not all of us are retired! Pierre, a young teacher has just joined us. What a joy to discover his history of the town of Chambord in which he lived as a child and teenager…….
We will contaminate you; you will no longer be able to do without this land full of history, gastronomy and viticulture…… Long live the Cheverny AOC.
Where is the weather? South of the Loire! Come to the Garden of France

Elisabeth, greeter, one of the association's pioneers, offers a stroll along the river, this is where the view of the city is most beautiful; "I will take you to discover the old quarter of Blois Vienne. Through the ancient streets, by pushing doors, we will evoke the history of those whose lives have always depended on the river. The songs of the Loire Navy can feed your questions and feed my answers
I really appreciate these very different encounters with curious and benevolent visitors, ready to let themselves be led off the beaten track and fond of the anecdotes related to the walks I propose."

Our visitors love us. This is what Carmelina of Canada says:
"Exceptional availability and very interesting speeches. As two Quebec cyclists, we appreciated that Jean-Yves came to meet us on his bike, to accompany us to our hotel while commenting on the banks of the Loire. The next day, we walked around this beautiful city while doing an overview of the history of France. Jean-Yves pushed the conviviality to the point of inviting us to his house for lunch; then he accompanied us by car to the Château de Cheverny, which we would not have been able to visit because of the distance by bike. Many thanks dear Jean-Yves. You're an exceptional Greeter!"
Dominic G.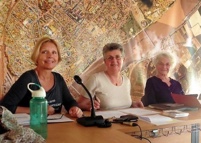 No Blois Chambord Greeters without the impetus of our president Dominique, here in the centre of the photo. To say the least, she even converted to facebook for the occasion!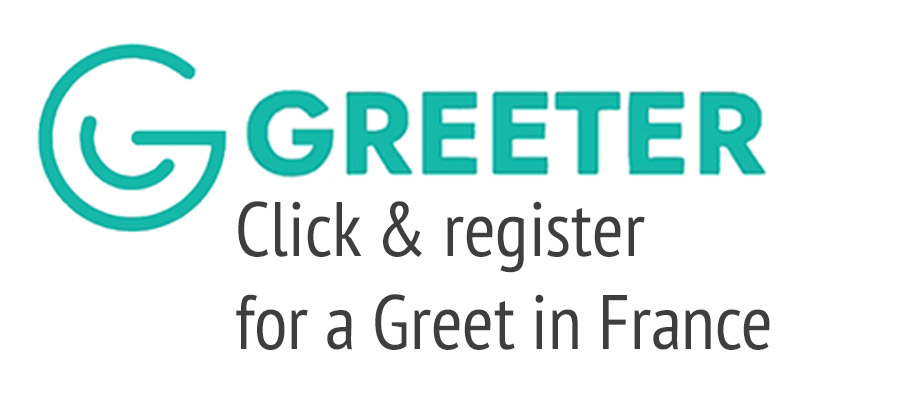 Blois Chambord greeters in pictures…