Home > Become Greeter > Sylvie, joins the Greeters du Havre team

Native of Le Havre and proud of my city, I discovered the existence of the Greeters during a regional news report. Their objectives corresponded to my past experiences as a volunteer, such as my mission as ambassador for "Un été au Havre" on the occasion of the city's 500th anniversary.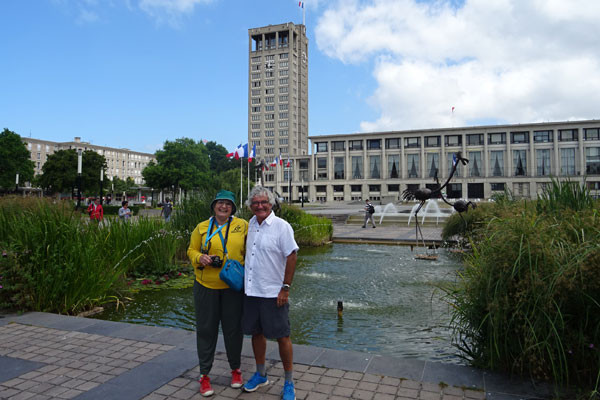 If the Greeters' request for walks is easy for visitors, I had to show motivation to join the Greeters Le Havrais group because the team was made up and the number of walks did not justify recruitment.
How did your integration go?
Claude during our first meeting encouraged me in my approach and then I was put in contact with Patrice, network coordinator. A prerequisite for the integration of a new greeter is the practice of German, as only two greeters have so far been able to take care of German tourists.
I first accompanied Olivier on a walk with Germans and then I was introduced to the group during a friendly aperitif in front of the beach. I received a warm welcome! All passionate, they share my enthusiasm and immediately "adopted" me.
Since then, I have accompanied a couple of American cruise passengers and then French visitors: wonderful moments of sharing and love at first sight in a friendly atmosphere.
Greeters du Havre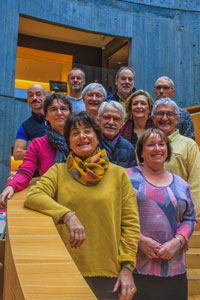 The team of 15 greeters from Le Havre made 100 rides in 2018. They would like to welcome you in even greater numbers in 2019. Contact them, from the greeters de France website by clicking below.
In this article Sylvie testifies to her desire to become a greeter in Le Havre and her integration into the team