Home > Greeters Passions > Mulhouse under the eye of a photographer-greeter!

Why not let yourself be tempted by a short getaway in Eastern France? and more precisely in Mulhouse, the creative one Mulhouse, known mainly for its exceptional museums, also has other assets in its pocket! Over the years, it has been transformed into a place where industrial heritage, art and history, culture, nature and the most unusual artistic places are combined! Nothing could be more authentic than to discover all this richness with one of our mulhousian greeters!
We have found one with many facets, nicknamed Ray for the most intimate and we will tell you more:

Ray, what made you want to be a greeter ?
I discovered the concept of greeters in 2010, during a greeting in London on Street art, an unforgettable experience! And in 2011, I read in the Mulhouse press about a recruitment to become greeters. So I have been part of the Mulhouse Greeters network since its inception.

What are your themes for walks?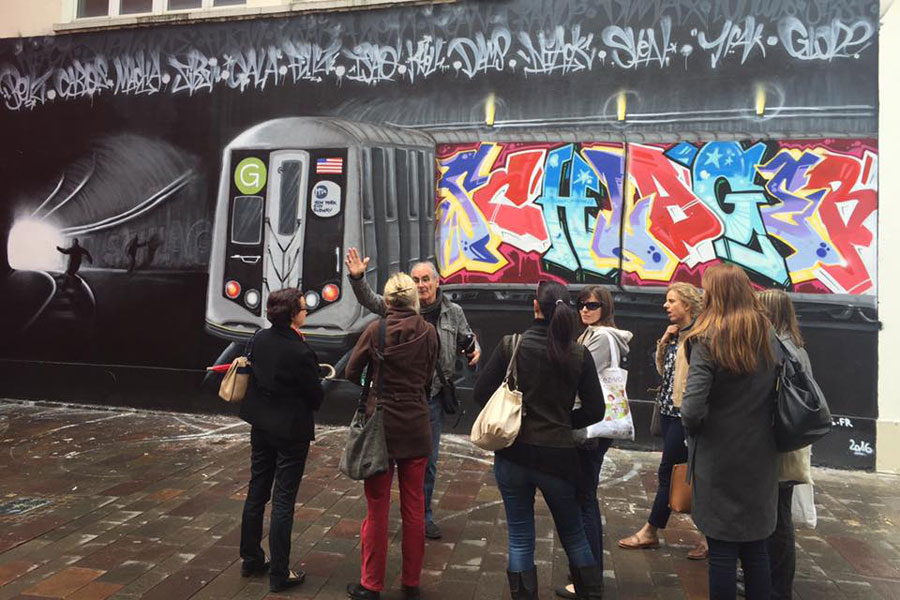 Everything is possible, according to the wishes and desires of the visitors! But my favourite themes will focus on the industrial heritage and the artistic side of the city. My interest in photography also leads me to propose "Nature" walks in some parts of Mulhouse, such as the Rebberg or bike rides along the Rhine.
What are your favorites or good deals on Mulhouse and its territory?
Everything related to industrial heritage, former industrial wastelands, which have been rehabilitated, such as the Foundry building or DMC. I also appreciate the Street Art part, which has become a strong theme on Mulhouse. I am thinking in particular of the MUR, an area of free and ephemeral expression. Every month, this MUR hosts a different creation by a street art artist.
Raymond W.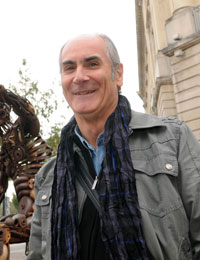 I have been Greeter since the Mulhouse Greeters network was created in 2011. Never without my camera, I like to capture images, bringing me new sensations every time! I am a fervent defender of our beautiful region of Alsace and therefore a convinced Mulhousian! All this mixture has led me to become a grafter and to pass on my knowledge, emotions and passions with each walk!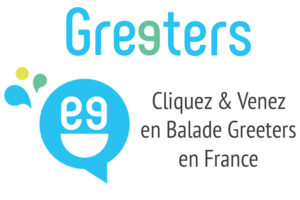 What is your most memorable experience as a greeter?
I have more like two of them, some significant experiences! I made a greeting with a Belgian couple. As the conversation progressed, we realized that we had the same interest: photography. They were lovers like me of "nature" photography! As a result, the greet has far exceeded the fixed duration of 2 hours, since the greet lasted 11 hours!
The 2nd experiment concerned a greeting with an elderly couple, where the gentleman was in a wheelchair. It was a first for me, since it was necessary to adapt to his disability. So we opted for the car instead. They liked it so much that the greeting lasted from 9am to 5pm. They also heard about Vauban fortifications in the surrounding area. It is the city of Neuf-Brisach, about thirty kilometres from Mulhouse. Knowing this sector well, I offered to accompany them the next day. So it was my longest greet, since it lasted 2 days!

Do you have any future projects?
Member of the Mulhouse Urban Development Council (M2A) and pilot of the tourism group, it is however as a founding member of the Sprochrenner association that I am involved in the organisation of the "Sprochrenner", a cross-border project of a race open to all, to promote in a festive and popular way the cultural and linguistic heritage of Alsace
If Raymond has made you want to discover Mulhouse in a different way, it's very simple, just click below!

Last minute: In addition to the traditional greeters walks, regular appointments are offered every Saturday in May and June from the Tourist Office on 2 schedules: a walk at 10am and another at 2pm.