Home > Passions Greeters > Greeters walk, first approach

A stroll with a greeter is a relaxed way to discover a city, to understand where you are going, A visit with a greeter is a first approach that identifies the essential places you want to see. Afterwards, visitors have the opportunity to take more detailed guided tours.
Greeter for a little over two years in Rennes, Monique is passionate about meeting people and travelling, she tells us about her experience here.


What do you like most about being a greeter in Rennes ?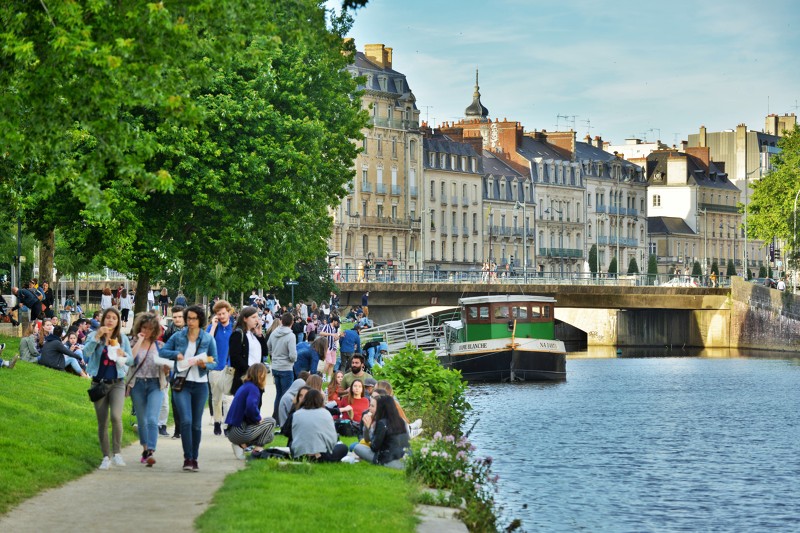 It is above all to meet people, to discuss with them their perception of the city, the region, and to open the discussion on other cities they know. It is an enriching mutual exchange that makes our visitors want to see cities differently.
What is the route you offer to visitors?
I like to show them the places linked to the history of Rennes and the particularities of the city: the Portes Mordelaises, the Place des Lices, the Sainte-Anne district, the Odorico mosaics, the Place de la Mairie, the Parliament, the swimming pool and the Palais Saint-Georges, the West France building and small secret places in the inner courtyards… Indeed, Rennes has many inner courtyards that are not easily found. I like to introduce these discreet places to the visitors I welcome.
And as I have worked in gastronomy, especially on local products, I also like to introduce people to the gourmet side of the city and the local gastronomic specialities.

Monique R.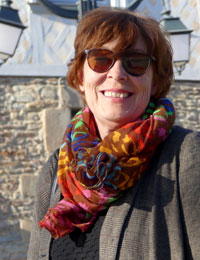 "It was a colleague in the office who used to go for walks with greeters who told me about it. When I retired, I wondered what I could do in an original and friendly way to occupy my time and since I am quite focused on participatory and circular economies and I travel a lot, the circle was complete by becoming a grafter myself. Besides, I love history, I love monuments, I simply love my city!