TOULON'S GREETERS
COME FOR A GREET WITH A LOCAL
Toulon view of Mount Faron © Greeters
Discover Toulon with one of its inhabitants
You want to discover Provence from a different angle, live for a few moments as if you were a "minot de la rade", a "fada de Besagne" in short a Toulonnais, walk on the avenue of legends of the Rugby Club of Toulon, go to meet the people for moments of cultural exchanges, greedy or even admire magnificent landscapes.
The greeters of Var Provence will meet you and share with you their "corner", their "neighbourhoods", their "city" of which they are proud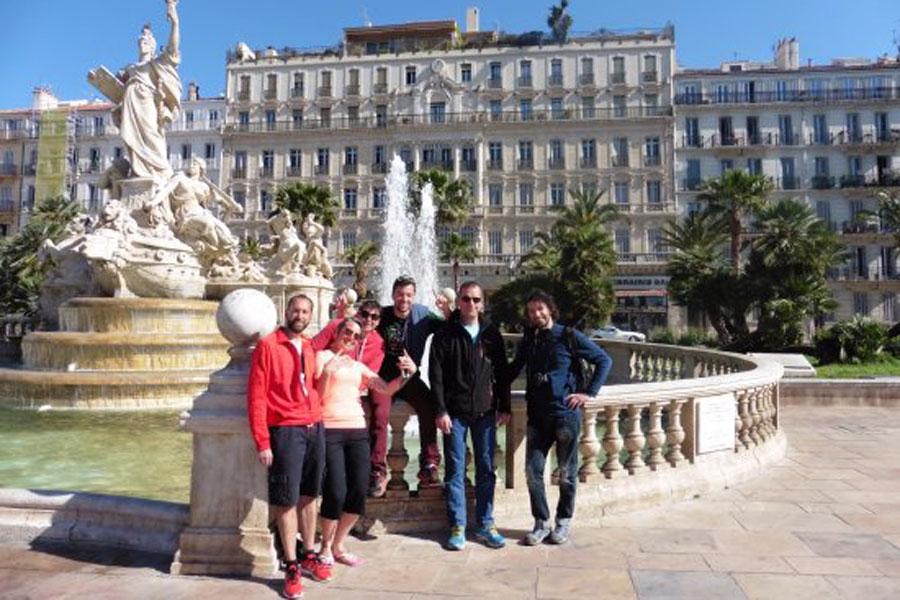 Who are we?
We offer you to share with you our favorite places; we are all different greeters: born in Toulon or Sanary, or fell in love with the region later, with very diverse interests such as nature and environment, architecture, Provencal culture, underwater archaeology, hiking etc.
We're waiting for you!
How to organize a Greet in Var-Provence?
YOUR GREET IN TOULON
Let us choose and make a proposal for a Greet.
Our choice will be referred by the items you will give on the registration form:
The date that's right for you (max 3)
The language used during the Greet
Your interests and your walk wishes
What do our visitors say after a walk in Sceaux with a greeter
Juillet 2018
A l'occasion de notre séjour dans la région, nous avons eu l'agréable plaisir de découvrir la ville avec Jean; Ce fût un bon moment de partage et il nous a fait découvrir des endroits que seul, nous n'aurions jamais vu. Avec les greeters, nous n'avons jamais été déçu.
Didier L.
France
Mai 2018
C'etait une premiere et nous avons adorer notre experience avec notre Greeter Jean. Il a ete tres professionel. Notre visite a ete un reel plaisir en sa compagnie. Il est tres connaissant de sa ville. Nous sommes tellement enchanter que nous nous somme inscrit pour une visite a Paris dans deux semaines. Merci beaucoup pour cette belle visite.

Gervais
Canada
Sept 2017
Ce fut une magnifique balade! Thierry est une belle personne , une belle Âme et quelqu'un qui sait faire partager son savoir culturel avec délicatesse ! Ce fut aussi des moments de partage. Ces moments empreints d'harmonie qui auront faits de ces moments , des moments inoubliables car aujourd'hui ce sont des moments RARES! Des denrées en voie de disparition qu'il faut sauver. Nous faisons partie de ces gens là , c'est pourquoi le courant est tellement bien passé. merci Thierry pour ces moments précieux . Belle continuation.
Fanny
France
Greeters around the world


How it works and responsibilities