THE GREETERS IN ROUBAIX
COME FOR A GREET WITH A LOCAL
The rank of the Drapiers © BDhier
Meet the Roubaix Greeters
Our Greeters, passionate and volunteer locals, participate in the life of Roubaix which is "a world city". Its rich industrial past explains the presence of pagodas and mosques alongside the diversity of Christians who try to "live together". They will show you the very diverse and still current economic vitality. This will take you on walks full of surprises when you see how all these old buildings have found a new life. On these great walls, the artists of Street Art also today, free rein to their imagination.
The Greeters of Roubaix lead you for free, with fervor and all their heart. A moment of unique sharing, a real meeting!
Click on a greeter sticker and its Greet
Then fill out the registration form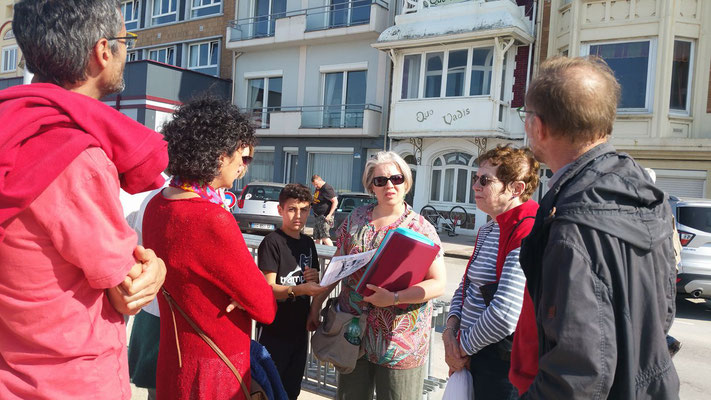 Who are we?
So that the visitor can discover Roubaix "otherwise", soak up its atmosphere, meet its population and understand the territory,
The Greeters are happy to welcome you, as they would with their friends. They volunteer in their free time, to share their passions during a walk and a friendly meeting. They are true ambassadors of their territory, they can also share favorites and good plans.
Okay, are you ready for discovery?
Greeters around the world

How it works and responsibilities