GREETERS EN NORD
COME FOR A WALK WITH A LOCAL
Les Moulins du Nord © FFG
Meet the Greeters in the Northern France
In small groups of 6 visitors max, Stéphane, Alain, Serge, Robin, Sylvie, Laurence or Geneviève show you their North, be it the bocages of the Avesnois, the Mountains of Flanders and its heritage villages, the must-see cities like Lille and Roubaix, the sites of memory, the mining basin seen at the top of a pit or the beaches and dunes around Dunkirk.
These volunteers greet you for free, with fervor and all their heart. A unique moment of sharing, a meeting!
Click on a northern region thumbnail
Then choose your greet and fill out the registration form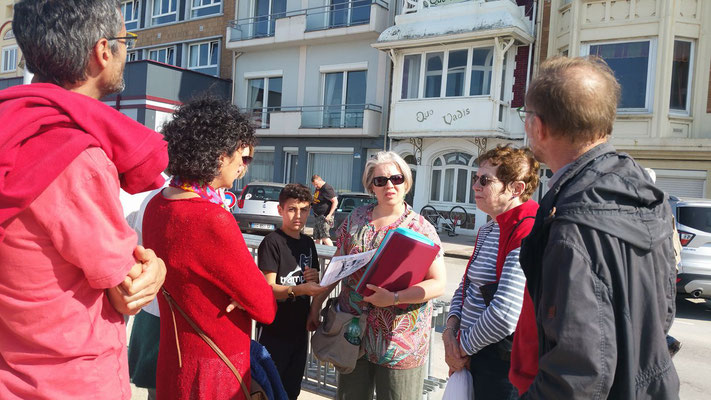 Who are we?
So that the visitor can discover the northern department "otherwise", soak up its atmosphere, meet its population and understand the territory,
The Greeters are happy to welcome you, as they would with their friends. They volunteer on their free time, to share their passions during a walk and a friendly meeting. They are true ambassadors of their territory, they can also share their passions and good plans.
Okay, are you ready for discovery?
What do our visitors say after a walk in the North with a greeter
October 2019
Nous avons été accueillis et guidés – à la Villa Cavrois puis à travers Roubaix, notamment à "LLa Piscine", par Marie-Christine Sergent : ce fut une rencontre très enrichissante ! Marie-Christine (qui ne prétend pas être un "guide historien") nous a fait découvrir les lieux de façon très "vivante" ; c'est une personne chaleureuse, très attachante, qui a "pris soin de nous" et… avait du mal à nous quitter ! (c'était réciproque !). Nous avons connu Roubaix du point de vue d'une "habitante" qui aime sa ville ! Grâce à elle, nous ne "bouderons" plus le Nord de la France ! !
Annie B.
Tours – France
Novembre 2019
Sylvie est absolument charmante, simple et très accueillante, elle aime les gens et cela se ressent dès le premier contact. J'ai beaucoup aimé partager cette balade greetée avec elle et je la recommande vivement. Notre échange a été pour moi d'une grande valeur et d'une grande chaleur. Merci Sylvie pour ce beau moment simple et riche à la fois, et merci pour le temps que vous m'avez consacré.
Martine R.
Vulbens – France (74)
Novembre 2018
I would like to thank Laurence for the wonderful afternoon I spent with her last Wednesday in Dunkerque! She showed me the beautiful Belle époque homes who survived the times as well as brought me back in time to "show" me those not there anymore. It was a time traveling experience! Laurence was super well prepared with photos and was very knowledgeable. It was also easy to schedule it all with her before hand. She is a very generous person who had a lot of patience with my broken French. I would like to thank her as well as the International Greeter Association for this unforgettable experience!
Denise Guimaraes
Dunkerque
Greeters around the world


How it works and responsibilities
Click on the cross, on the right hand side, to close this window >>>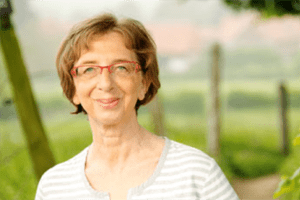 FRANÇOISE
The charm of the Pévèle

Françoise, is passionate about the charm of the Pévèle. As a resident, she is a true ambassador of Mons-en-Pévèle. On foot or by bike, through the pastures and cobblestones of Paris-Roubaix, history and heritage have no secrets for her.


GENEVIÈVE
Diversity of the Lille Metropolis

Small town between Lille and Villeneuve d'Ascq, Hellemmes has a special history.
The wars, the textile and steel industry and their decline, have deeply marked it and it retains multiple traces of it; its associative life, its particular urban planning, its parks, its urban wastelands are all points to discover.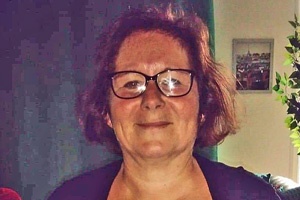 SYLVIE
Lille, I fell in love with it…

Lille, I studied there and I fell in love with it. I walked its streets and I have documented all the tourist spots as well as the built heritage. I suggest you stroll from Rihour Square to the Avenue of the Belgian People to end with an architectural gem of the Middle Ages in Old Lille. In all conviviality, I propose to travel the centuries through the stories and anecdotes that I will share throughout the walk. A moment of exchanges that I can adapt as needed.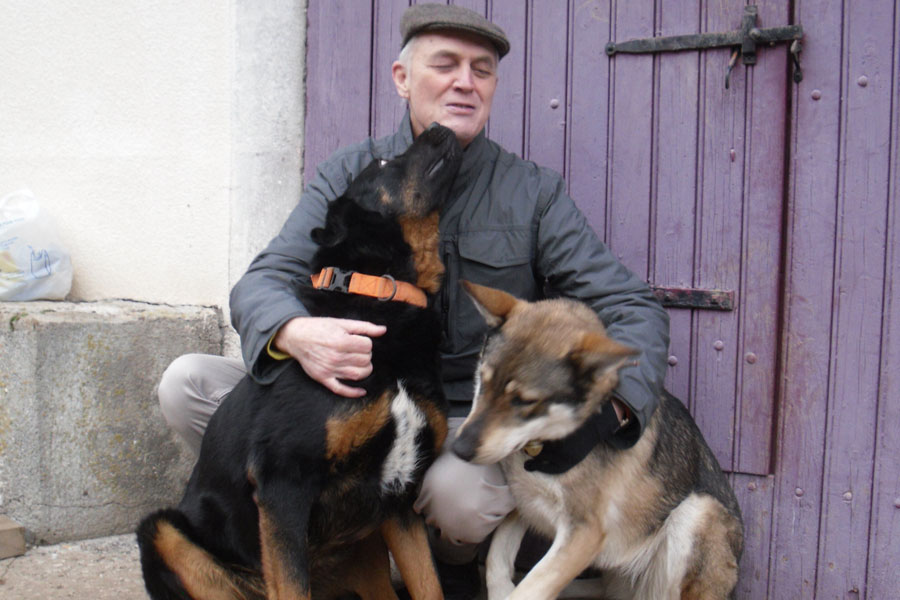 JEAN-PIERRE
Lille, in the time of Louis XIV

Louis XIV, the sun king, came to Lille… The story of his visit is told throughout a walk, still today, by many buildings built at that time in the heart of old Lille. From the 17th century to Lille today, there is only one step.
And hop! On the way we will give a little nod to the new Lille …
Click on the cross, on the right hand side, to close this window >>>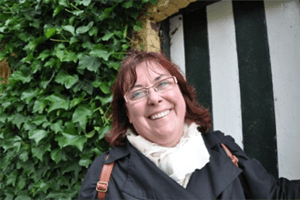 SYLVIE
Flanders, a story of the heart

Sylvie and Flanders is a story of the heart. It will take you to the detours of the villages of Cassel, Godewaersvelde, Berthen or Saint-Jans-Cappel and in the footsteps of fraudsters. She likes to tell you the crisp anecdotes of the time of the tobacco smugglers. And for that, they had more than one trick in their bag.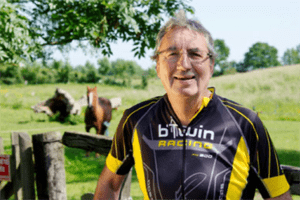 ALAIN
Flanders by bike

A retired school principal and Wormhout resident for 40 years, Alain has become a greeter to share his passion for local heritage. With Alain, you will cross the city in all directions to discover the secrets of his history and he will tell you unusual stories, anecdotes and legends of Flanders.
He can also take you on a bike (electric allowed) along the small country roads or treat you by talking about the local gastronomy and reveal the recipes of chicken liver pies or game of his grandmother…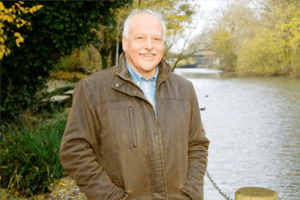 MICHEL
Hiking and memory tourism

This native of Erquinghem-Lys is particularly fond of history and Memory Tourism. This sportsman likes active walking to get in touch with people. Let yourself be guided by Michel, along an old railway line or on one of the six hiking tours of Erquinghem-Lys, you will see, his huge knowledge on his village and will tell you many anecdotes about the various battles and events of which it was the scene …
Click on the cross, on the right hand side, to close this window >>>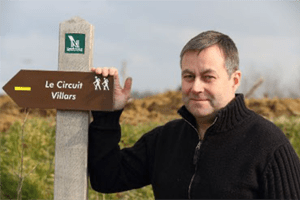 JEAN-LUC
Listen to the Spanish Succession war in Avesnois

This charming customs officer tells you about the War of the Spanish Succession. Jean-Luc offers you a walking tour of about 8 km (which can be extended to 7.5 km for the curious and good walkers) which follows the paths of the time. Discover with him the monuments, the border markers and the places made famous since this battle.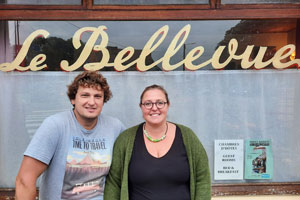 STEPHANE & CÉCILE
Discover Bavay in Avesnois

Céline and Stéphane, will be delighted to welcome you and make you discover Bavay. It is through their encounters, their experience and their feelings… that you will have a beautiful overview of the city and its surroundings… The "field of possibilities" is very wide: urban, historical, in the countryside (hiking trails)… Do not hesitate… you will not be disappointed by their welcome and their passion to share their city… Translated with www.DeepL.com/Translator (free version)
Click on the cross, on the right hand side, to close this window >>>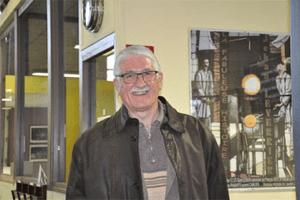 SERGE O.
Trade and industrial techniques

Serge blows you the words about the history of glass. On the textile, he knows all the strings. As you will have understood, it is uncompromising on the trade and industrial techniques. He officiates in Aniche, and can advise you the memory center of high on the site of the Saint-Gobain factory. Passionate about industrial memories, get to know him.

GUY
The walled city of Condé sur Escaut

Condé sur Escaut is the walled city to walk with Guy. Passionate about stories, his stories and anecdotes will take you on a beautiful walk told around the castle, the walls and all this past that he has already laid down on paper.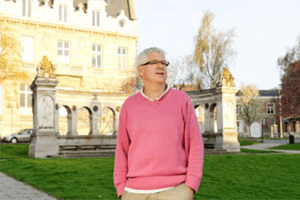 GÉRARD
The secrets of Valenciennes

A very curious and observant nature, Gérard takes you, on foot or by mountain bike, to discover the Valencian.
It is on foot that the Athens of the North, cradle of many painters and artists, is revealed as the confidences distilled by Gérard. The old Valenciennes as modern neighborhoods have no secret for him.
If you have a bike, Gérard accompanies you to the Vineyard pond, the green lung of the city, (yes! Valenciennes still produces wine!), and unesco-listed mining sites (corons, mining cities, horsebacks, greenway of "black-mouthed" …).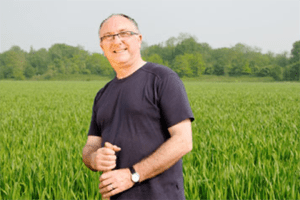 JEAN-YVES
Discover the landscapes of Scarpe-Escaut Nature Park

My welcome is focused on a "nature" audience.. My goal is to discover the landscapes of the Scarpe-Escaut nature park during more or less long walks (5 to 10 kms), around Saint Amand les Eaux: in the plains, in the forest, along rivers or in one of the mining sectors (terrils, mining cities or even ponds linked to mining subsidence). I also offer cross-border walks since I live on the Franco-Belgian border. I complete these walks with some information about local stories (old or contemporary).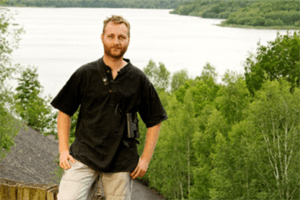 ROBIN
The Robin Hood of Saint-Amand

Take the time to observe the birds, discover the plants and their culinary and medicinal uses, a whole program to which you invite the "Robin Hood of Saint-Amand"! Indeed, this nature enthusiast is eager to introduce visitors to the natural riches of the Saint-Amand region because for this eco-care of profession, fauna and flora have no more secrets!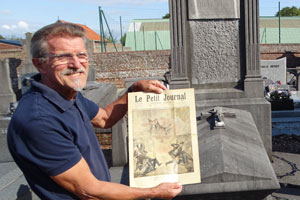 DANIEL
A village heritage

Passionate about history, Daniel will take you to the different districts of Auberchicourt, near Aniche. A village that is rich in history, mine, cemetery or church and an atypical monument in front of the town hall. Daniel is inexhaustible and speaks so much he wants to share. If he gets carried away, he talks too fast, don't hesitate to tell him, he won't be offended, so he's adorable!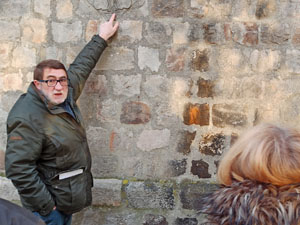 JEAN-MARC
To the discovery of Lewarde.

Jean-Marc is inexhaustible on the history and the heritage of Lewarde. He will take you on a walk full of anecdotes to discover its monuments: the château du bois, the church of Saint Rémi, the manor of Layens, …. He will also be able to tell you about the past of the town of Lewarde which was for several centuries an important place of sandstone extraction.
Jean-Marc can also propose an adapted walk for visually impaired people.
Click on the cross, on the right hand side, to close this window >>>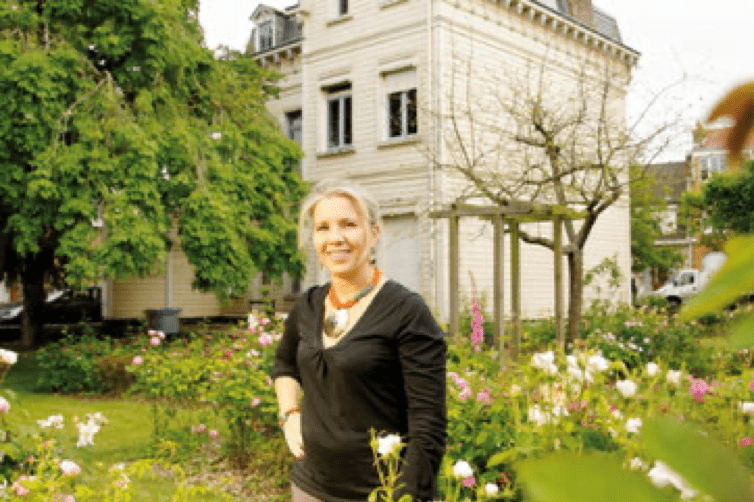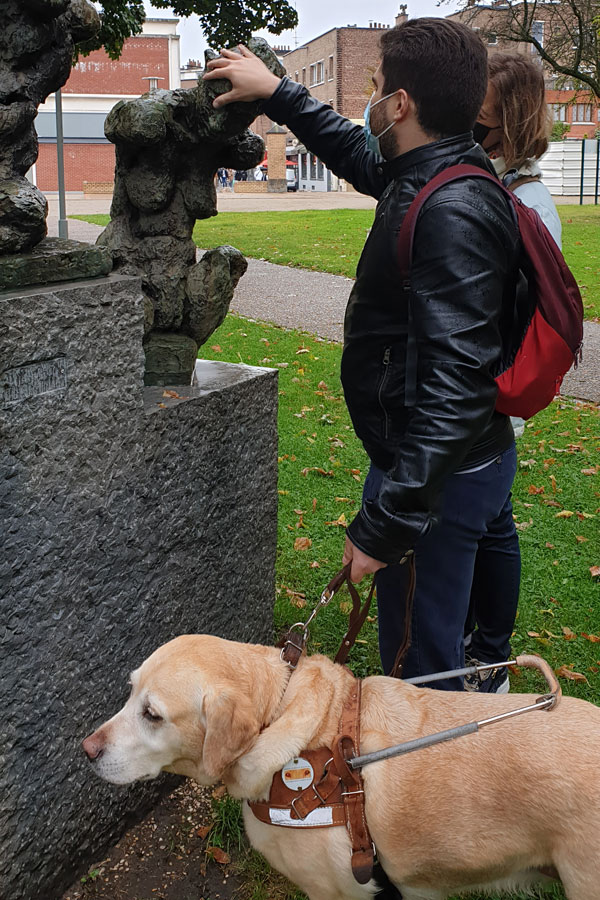 LAURENCE
Dunkirk, a city with many facets

An adopted Dunkerquoise, Laurence has tamed this city and enjoys exploring her city on the city side or on the sea side. She is particularly fond of the urban part of Dunkerque-center with its Saint-Eloi church, the citadel, the two belfries classified as World Heritage of Humanity, the port museum and its museum boats… On the sea side, she takes you to Malo-les-bains, for a walk along the beach to discover the seaside villas (Belle époque, art deco…), to the Kursaal, the mecca of the famous carnival from which she will tell you her story, but not that…..

Laurence also proposes a sensory walk for blind and visually impaired people: This tour will take you on a journey through the history and traditions of Dunkerque, discovering works of art and architecture with very different aesthetics, and will also allow you to understand the maritime side of Dunkerque (this sensory tour is best scheduled on Saturday afternoon).

So if you want to tame Dunkirk, don't hesitate, Laurence has plenty of local legends and anecdotes to confide in you.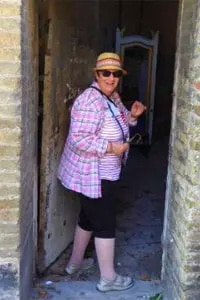 GENEVIÈVE
Tales and legends of Bergues

Native of Bergues, I propose to discover my city through all the historical anecdotes that are numerous in each neighborhood and by tales and ancestral legends. My secret places will be unveiled even if usually people cannot enter and see.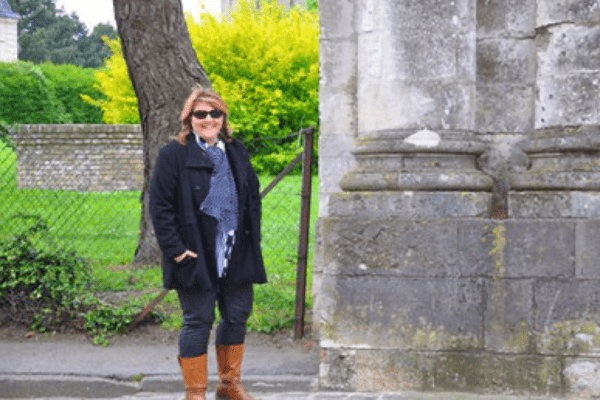 ANNE-FRANCE
Welcome to Bergues.

Curious by nature, Anne-France is interested in the history of Bergues, its city and its monuments… With it, discover, for example, the Mont de Pieté, the ruins of the abbey, the powder kegs, the canals, the cattle market square, the cheese market but above all the city walls. It can tell you the history of the city walls and its military past. Full of humour and attention to detail, Anne-France will make you look up to discover little-known peculiarities, like a cannonball embedded in a façade. Anne France also likes to share the anecdotes related to the filming of the film "Welcome to the ch'tis". And because she loves sharing and exchanging, she knows how to adapt to a family audience. Both young and old will be delighted to follow Anne-France on a walk!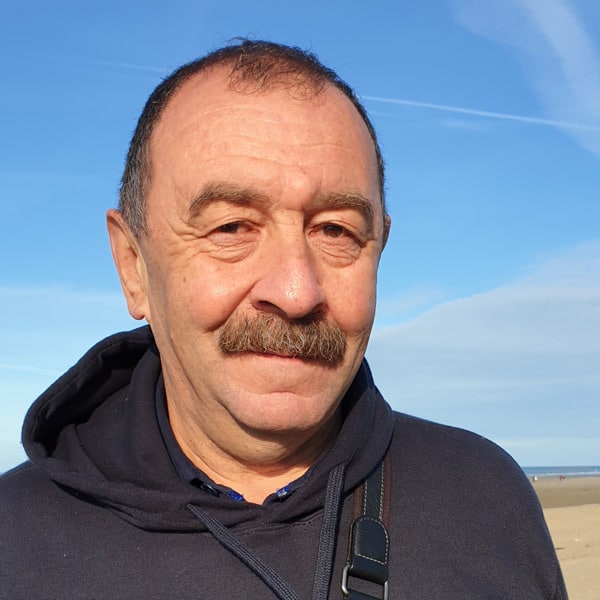 Bernard
Discover my Dunkerque.

Former history teacher and passionate about his city, Bernard offers you to discover Dunkerque off the tourist trail during a walk from the train station to the Jean Bart square. It is with enthusiasm that Bernard will share anecdotes and carnival songs and will reveal the multiple facets of the City of Jean Bart. It is with enthusiasm that Bernard will share anecdotes and carnival songs and will reveal the multiple facets of the City of Jean Bart.