VERSAILLES
COME FOR A GREET WITH A LOCAL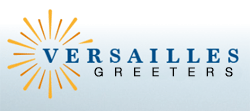 The Versailles city around the castle © OT Versailles
France is in covid-19 containment
We expect we could welcome you and your party pretty soon ! Thanks to try to register again in fex weeks.
Discover Versailles with one of its inhabitants

In the imagination of the visitor, the name versailles sparkles with the golds and magical reflections of the ice gallery. But what he doesn't always know is that the city around the castle, was designed simultaneously, to serve as a luxurious setting for the famous palace…
Sign up, depending on your affinities and interests, you will be quickly contacted to finalize a walk and an appointment.

The "Marie Antoinette Hameau" © OT Versailles
The style of the Great Century © OT Versailles
Church of the city of Versailles © Greeters
Versailles: where is it, what is it?
Versailles is a French commune, the capital of the department of Yvelines in the Ile-de-France region, world famous for its castle as well as for its gardens, sites classified under the aegis of UNESCO in the list of World Heritage of Humanity.

Did you want to know everything ? Click here !
Tourism in Versailles: Click here !
How to go for a walk with a Greeter from Versailles
Let us make you a Greet proposal.

Our choice will be referred by the items you will give on the registration form:

The date that's right for you (max 3)
The language used during the Greet
Your interests and your walk wishes
Walks proposed on the Tourism office web site

Click the button below to go to the website. Choose the Greet and register.
Dec 2018
Thank you, Anita, for this wonderful discovery of Versailles that you allowed us to make this afternoon. We both appreciated your kindness, your availability and your erudition; We may not have memorized everything, but the visit to the Palm Game Room, the merchant squares, passages in which you have guided us so well, will remain a beautiful memory; Versailles has won us both thanks to you! Francine and Janine
Nov 2018
The Team of Greeters of Versailles The experience with greeters was very pleasant. The walk with Mr. Patrick Marbach was very interesting. Mr. Patrick made me delve into the history of Versailles, the Castles, the system of refrigeration and many details. I've known the trompe l'oeil that are scattered in the city. Mr. Patrick was very kind during the walk, he spoke French slowly and I was able to understand everything. Thank you for this opportunity Very cordially
Sept 2018
Our walk with Patrick was wonderful. He was knowledgeable, engaging, and flexible. We not only learned a lot but we had a lovely engaging walk. We did our walk after visiting the palace on our own. This worked out great as the walk was very complimentary to what we had learned at the palace. Our only wish was that we were not so tired and could have gone on longer (which Patrick was willing to accomodate). Without a doubt if we returned we would ask to do a stroll with him again. This is a wonderful service you provide. Thank you, The Helm Family