THE POITIERS GREETERS
COME FOR A GREET WITH A LOCAL
Market square in downtown Poitiers © Greeters
Discover Poitiers with one of its inhabitants

A Romanesque capital, a university town, Poitiers can claim 2000 years of history inscribed and woven into its current landscape. Bathed by the rivers of Clain and Boivre, the poitiers promontory welcomes its visitors in a historic centre of character. The verdoyance of its valleys, parks and gardens, its markets and its lively life reveal themselves to visitors along its streets, along its paths.
The city, its neighborhoods and surroundings are thus revealed to anyone who wants to take the time to discover them… with a Greeter of course!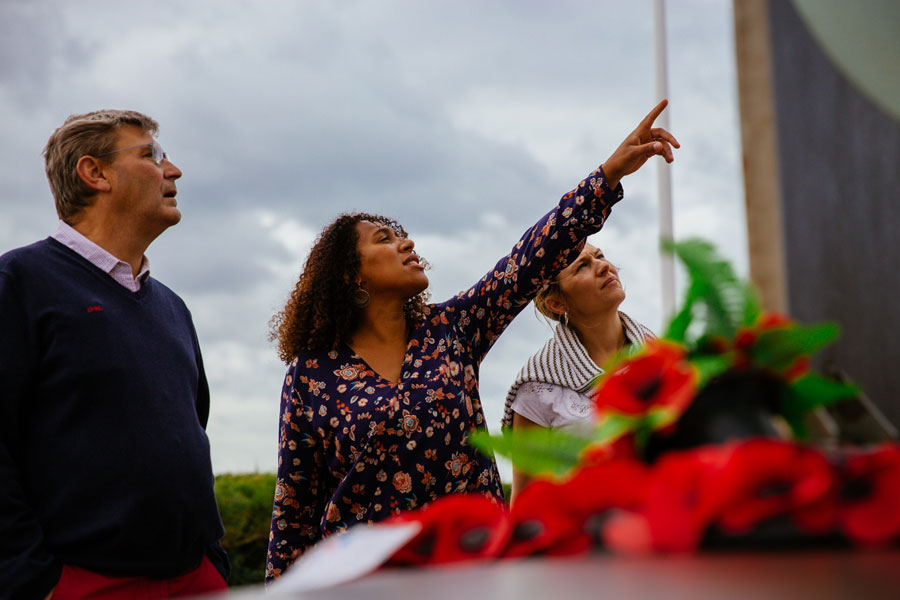 Who are we?
Volunteers, attached to their neighborhood, their city, the Greeters of Poitiers and its surroundings offer to welcome you there.
They suggest original walks, in the city, in the neighborhoods, over the water, in the gardens, to discover another Poitevine life. These locals will be happy to share with you their city and its surroundings:
moods – favourites – little stories
They are at your listening to adapt their walks to your interests, your desires and your possibilities, in all conviviality.
In accordance with its values they adhere to the greeters charter to consult at the bottom of the page.
Click on a walking theme sticker
Then choose your Greet and fill out the registration form
You can leave us the choice to make you a proposal for a Greet. Our choice will be motivated by the items you can give us on the registration form and also by the availability of our Greeters.

By clicking Here, I let you choose the walk for me
What do our visitors say after a walk in Poitiers with a greeter
February 2019
Bonjour Merci à Françoise pour cette agréable ballade découvert de Poitiers que nous avons beaucoup appréciée. Pouvoir échanger avec une habitante de la ville, était ce que nous recherchions et nous avons pu lui poser toutes nos questions. Le lendemain nous avons visité quelques unes des boutiques et lieux recommandés. Poitiers est une très belle ville, nous reviendrons. Merci Françoise et au plaisir de vous faire visiter quelques une de mes adresses lyonnaises à l'occasion. Emmanuelle and Philippe
Mai 2018
Belle découverte de la ville de Poitiers en compagnie de Patrick, très sympathique, qui s'est rendu disponible plus tôt que prévu compte-tenu de notre heure d'arrivée avancée. Nous avons déambulé et flâné au gré des édifices repérés des hauteurs de la ville et terminé la balade par le Jardin des Plantes et en longeant le Clain. C'était très agréable.
September 2017
IDEAL !!! le meilleur moyen de découvrir la ville avant de partir seul à "l'aventure" Patrick m'a fait faire un grand tour (presque 3h!!) des petites rues et des grands monuments, partout il m'a montré l'original, l'insolite, l'historique … Toujours il à répondu à ma curiosité et l'a provoquée Merci, très sincèrement Merci
Greeters around the world

How it works and responsibilities