PARIS – BOULOGNE
COME FOR A GREET WITH A LOCAL
Boulogne-Billancourt – Thirties architectural tour © Greeters
Discover Boulogne with a resident
You are graciously invited to discover Boulogne-Billancourt, on a stroll with an inhabitant, at the gates of the capital, the largest city of Ile-de-France region after Paris. A city rich in cultural treasures, such as the famous Albert Kahn museum and its gardens, the museum that houses works from the 30's; houses or buildings designed by the great architects of that time: Le Corbusier, Mallet Stevens, Perret, Fisher; a city with many different gardens; a city that is more than six centuries old, whose traces can still tell the life of yesterday. <a href="https://youtu.be/jk_Fwk2ZmjM" target="_blank"><span style=color:darkcyan><u>Click here</u></span></a> to see what to discover with a Greeter.
Sign up for a Greet with a Greeter from Boulogne
Choose your walking theme and click the thumbnail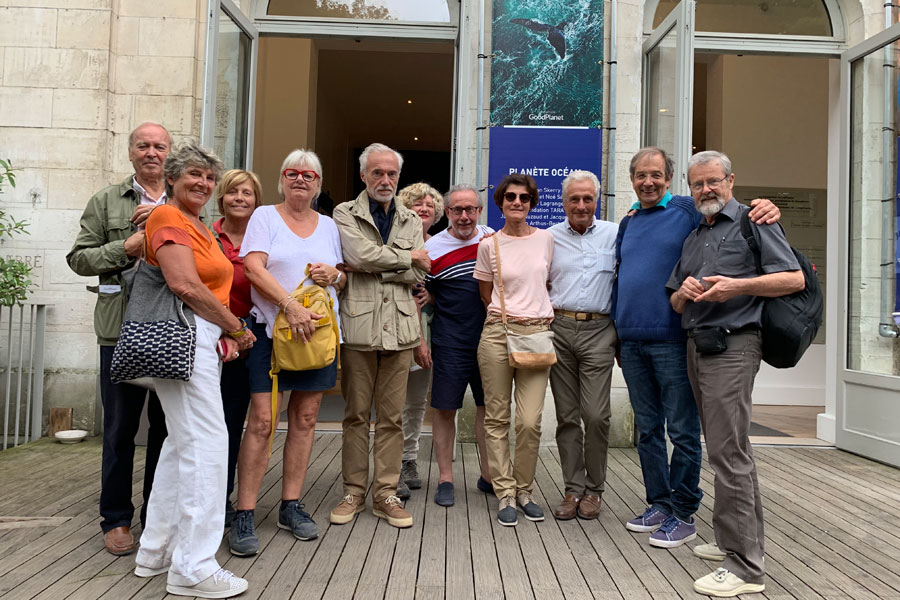 Who are we?
We are volunteers from Boulonnais, members of the International Association of Greeters. We wish to make discover "our Boulogne" to visitors, as we would do for friends. We are neither guide-interpreters nor qualified lecturers, but curious inhabitants, passionate about the richness of our city, who speak several languages, and who want to meet and welcome foreign people in Boulogne or in France. During the walk, the "greeter" will walk with you in the streets of a neighborhood he loves for the richness of its past or for its architecture, its markets, its cafés, its craftsmen or its artists…
What do our visitors say after a walk in Boulogne with a greeter
"Grâce à la qualité des commentaires de notre Greeter et à son excellente connaissance de la ville, j'ai découvert une ville dont j'ignorais la richesse architecturale, bien qu'habitant à quelques kilomètres seulement."
Françoise P.
Ville d'Avray (France)
"The Greet has been the highlight of our stay. Our Greeter, Georges, was very knowladgeable and interesting. We had a chance to ask the questions we never dared to ask… We believe we understand better the city and french way of life. An experience we will certainly do again in other part of the world. Thanks"
Chris
Paris (France)
"It was a most wonderful day. I learned so much about the area and got to see a fantastic Japanese Garden, a splendid array of architectural gems and most of all suggestions for return visits to the area. Das is a national treasure!!"
Sheryl
New-York (USA)
Greeters around the world

How it works and responsibilities
Help our voluntary association, Law 1901, in its management and animation. Thank you for your help