MOND'ARVERNE GREETERS
COME FOR A GREET WITH A LOCAL
Lac d'Aydat – aerial view © Analogue
Discover Mond'Arverne with one of its inhabitants, a Greeter

In the heart of the Puy de Dome and its emblematic volcanoes, discover the many facets of the destination MOND'ARVERNE, where the present rubs shoulders with the past and where history and landscapes intertwine. Located at the gates of Clermont-Ferrand, the territory of Mond'Arverne is a true concentration of Auvergne! This unique territory will reveal its charms and its many facets during the walks proposed by our Greeters.
Share the time of a walk, the charms and secrets of this "little known" territory, a true concentration of Auvergne!
Mond'Arverne: where is it, what is it?
The community of communes Mond'Arverne Community is a French intercommunal structure, located in the department of Puy-de-Dôme south of Clermont Ferrand.

Did you want to know everything ? Click here !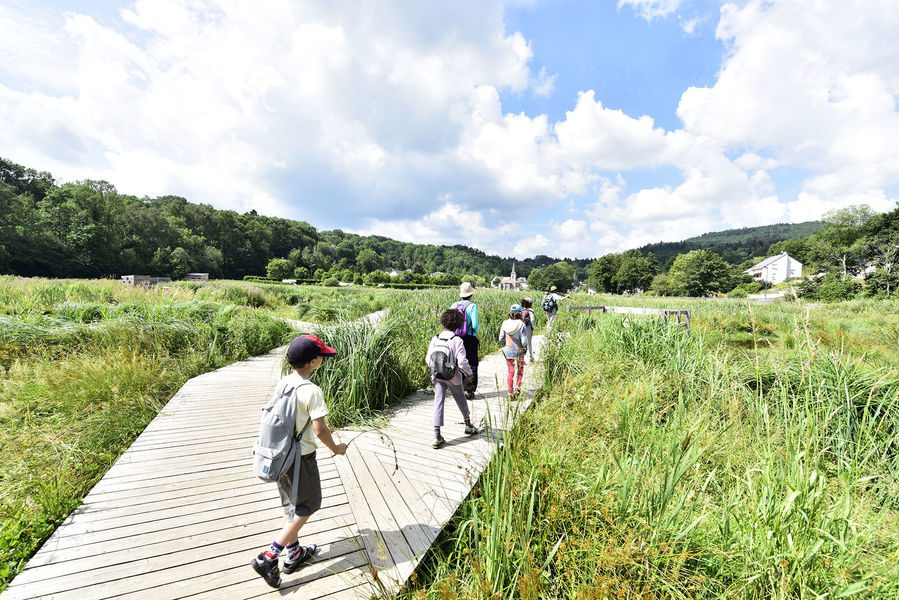 Become yourself a greeter from Mond'Arverne

Do you want to discover the territory of Mond'Arverne with your eyes? Do you want to share your story, that of your village and anecdotes?
You like to exchange and share knowledge,
You have a few hours of free time,
Then become GREETER! Contact us to become, like Jacqueline, Jean, Christophe and Jean-Pierre des Greeters de Mond'Arverne on 04.73.79.66.22 or by email ant@mondarverne.com
The Greeters of Mond'Arverne offers you a simple ride, with "friends" …


For a walk, mond'Arverne residents, greeters, volunteers and lovers of their territory, will be happy to share with you the charm of unusual or forgotten places, and to tell you the great and small stories of their city. Neither guides nor lecturers, the greeters are curious locals and passionate about the riches of Mond'Arverne, a true concentration of Auvergne.
During the walk, the "greeter" will walk with you, as he would with family or friends, in the streets of a quatrtier he loves or in a place unknown to tourists.
Why choose a walk with a "greeter"? because he or she will share his experiences and anecdotes with you; Will tell you where they are right. and of course will be happy to answer the questions that will allow you to better understand our little-known territory. Moments that we hope will remain unforgettable for you. The charter of our association will tell you more about greeters:
Choose your tour and sign up for a free greet. Fill out the registration form
What do our visitors say after a walk in Mond'Arverne with a greeter
January 2019
" Petit trail vraiment agréable, sans difficulté particulière pour un sportif, mais très varié en environnements. Christophe est riche de savoirs et d'anecdotes et j'ai pu en apprendre beaucoup sur la région et la zone archéologique de Corent sans m'ennuyer une seconde ! Très accessible et réactif pendant la préparation de la ballade, merci encore ! "
Corentin C.
France
June 2018
" Avons passé un agréable moment, avons été ravis de découvrir ce lieu calme, et paisible avec des excellentes explications sur l abbaye ENCORE MERCI ce fut un véritable moment de bonheur. "
Bruno B.
France
December 2017
" Sortie hivernale dans un froid glacial mais une ambiance chaleureuse avec Christophe ! Un parcours assez roulant qui alterne entre bords d'Allier, quartiers résidentiels et les sources disséminées tout au long du chemin. "
Benjamin
France
Greeters around the world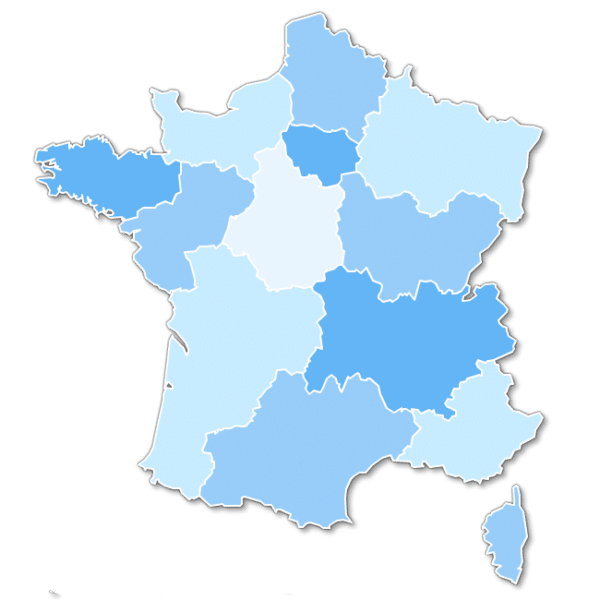 Our french destinations
Click on the map, choose a region, then a destination, a walk and register.
Mond'Arverne Greeters
Are animated and managed by the Tourist Office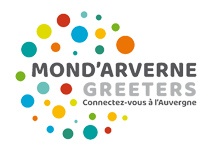 How it works and responsibilities
Click on the cross, on the right hand side, to close this window >>>
MOND'ARVERNE GREETERS Website page
This page is managed on the Greeters de France portal
Greeters de France Portal- Click on the logo.
Each of the Greeters destinations in France are run and managed by local players: Associations or Tourist Entities (Tourist Offices or Departmental Tourism Committee). They are all members of the FFG (France Greeters Federation) and as such respect the same operating rules. They follow the values and ethics defined globally by IGA (International Greeter Association). FFG coordination ensures the pooling of our tools, our global presence on the Web and social networks and the sharing of our communication programs.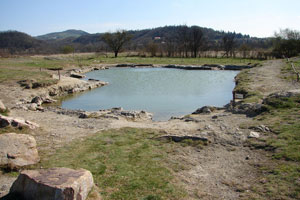 THE SPRING TOUR OF ALLIER 'FIL' (Sport version!)

On foot or by mountain bike, follow Christophe, in discovery mode, for a walk through the springs. On a 13km course (accessible to all) the water will accompany your strides and/or pedal strokes. Summer and winter, Christophe's good mood will accompany you throughout this route that alternates between the banks of Allier, residential neighborhoods and springs. Enjoy a real experience!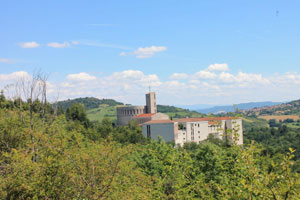 BETWEEN PAST AND MODERNITY

Jean Pierre offers you a "timeless" walk on the heights of the Monne gorges. This walk will be an opportunity to approach the past and immerse yourself in the monastic life of yesterday and today with the discovery of the Benedictine abbey of the congregation of Solesnes in Randol.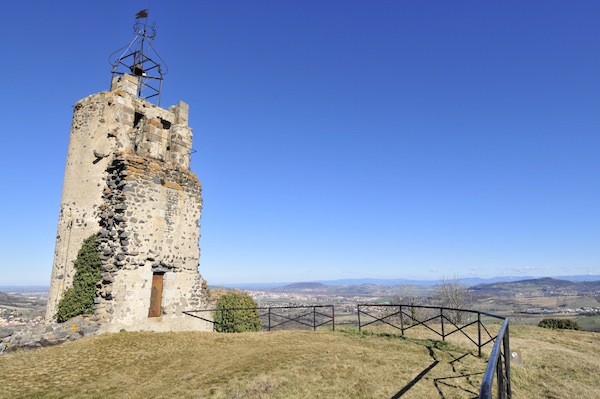 AROUND THE SMALL HERITAGE

During the walk, follow Jacqueline on the trail of Crest's history – between architecture and agriculture! Take advantage of the visit to discover the alleys, fountains, hemp bin, other wine-growing houses, witnesses to the rich past of the village.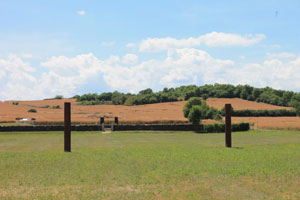 LANDSCAPE AND HISTORY

For more than an hour and a third, you will follow Jean, your greeter, on the set of Corent. This enthusiast, will offer you a landscape walk: ancient lake, central square, quarry circuit … not to mention the traces left by the Gauls.

DISCOVERING THE SOURCES

Follow Guy to discover the thermo-mineral springs of St Margaret and Saladis. For more than 2 hours, discover the history of the old spa and the benefits of its waters.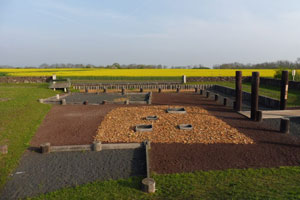 CORENT PLATEAU (sport version)

Enjoy a running experience with Christophe, our "sporty" greeters and take advantage of this ride to discover the riches offered by the Corent plateau.
10 km loop – medium to high elevation.