Home > Greeters walks > Jacqueline, Greeter, welcomes you to Mond'Arverne

Today, we follow Jacqueline to her small village in Crest. She is one of the first greeters of MOND'ARVERNE at the launch of the project in 2017!

This retired woman, who is not afraid of anecdotes, takes pleasure in showing off "her" village. Known above all as a winegrowing village, you will discover with it a surprising feature of the Crest: the cultivation of hemp!
Largely unknown in this part of Auvergne, hemp was indeed cultivated in the Limagne plain and was used to make shirts, sheets and ropes for the royal navy.
This 1h30 walk will take you below the village where you can see a hemp bin, often confused with a wash-house. Your greeter of the day will explain how, after harvesting, the hemp was placed in these bins and treated in different ways to separate the textile fibres from the stems. A real immersion in the local know-how of yesteryear!

Residents or tourists passing through the region, do not hesitate to book your trip to discover the Mond'Arverne territory in a different way, with enthusiasts of history, sport and nature.
Jacqueline
I have been involved for a long time in the actions carried out by the tourist office, and I was enthusiastic from the very beginning of the project. I didn't know the concept of Greeters, but I liked the initiative and the desire to welcome, share and transmit my knowledge about this village that I love so much was stronger! With each walk it is new encounters and new anecdotes to the point that one day, a regular customer said to me: "You hadn't told us that yet! ».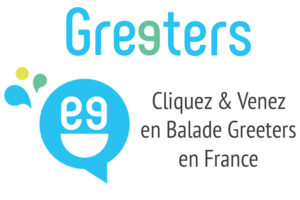 Greeters' Mond'Arverne in pictures…