Home > Sustainable tourism >
Located in the heart of the Vosges du Nord Natural Park, the Hanau-La Petite Pierre region is an ideal destination because it combines a multitude of riches: an exceptional and preserved nature favorable to hiking and well-being, an architectural heritage made of Vosges sandstone and half-timbering that will seduce lovers of old stones.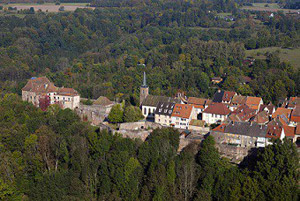 This extraordinary territory also includes exceptional sites such as the Lalique Museum, numerous synagogues, a Buddhist monastery, and even troglodyte houses! The least we can say is that there is something for everyone!
Moreover, as far as hiking is concerned, the trails no longer hold any secrets for Marie Odile, who wishes to share her love of nature, in the heart of the Vosges du Nord Natural Park.
The Hanau-La Petite Pierre Tourist Office welcomes you with Greeters

You are in the heart of the Vosges du Nord Regional Nature Park. Here, the inhabitants are made aware of the need to preserve balance and well-being for the sustainable development of their territory. Many initiatives of the Community of Communes of the Pays de La Petite Pierre, the Park as well as the women and men who live there are part of this policy. Together, they contribute to the preservation of these vast and enchanting spaces. Here you will enjoy an exceptional fauna and flora where the varieties of deciduous trees (oak, beech…) and conifers (fir, Scots pine…) shape the landscape. The Greeters, local children, will introduce you to all this.


Marie-Odile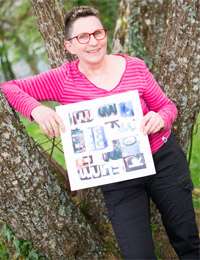 "Fallen into the pot, the day I discovered the village of Zittersheim nestled in a valley in the middle of the forests of the Northern Vosges 40 years ago… Since then, I have rooted myself in this land a little lost at the other end of the world and I do not stop wondering about the beauty of the place throughout the seasons and to introduce it to my grandchildren and friends. My other activities: volunteering in the service of built and natural heritage in the western part of the Vosges du Nord Regional Natural Park, relaxing by devoting myself to the visual arts with a group of friends, spending time with my grandchildren, especially during school holidays. »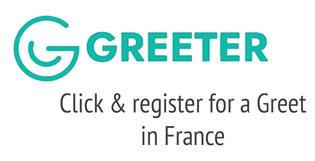 Haneau – La Petite Pierre in pictures…