GREETERS® WALK
BOCAGE BOURBONNAIS
COME FOR A GREET WITH A LOCAL
The Bocage bourbonnais © Philippe BUSSER CDT
Come for a walk in the Bocage Bourbonnais with one of its inhabitants

Welcome to the Bocage Bourbonnais! Discover with passionate inhabitants the many faces of the bocage, rich in legends and anecdotes! Walk through its characteristic hedges, locally called bouchures, relive its local history or witness the legendary hospitality of the Bourbonnais people with the village of Noyant d'Allier with its dozens of different nationalities! Our Greeters will take you for a walk and will welcome you as friends. Pierre and Agnès will take you for a walk in the Bourbonnais nature and Isabelle and Jean-Pierre will take you to discover the local history !
Come for a Greeters walk © Prod03
Come for a Greeters walk © Prod03
Who are we?
The Tourist Office of the Bocage Bourbonnais offers you a multitude of ways to discover our region! Guided tours, geocaching with the Pepit application, guided tours, Greeters… come and meet the Bourbonnais nature and its so diverse history! You want to discover the territory in a more authentic way? Try the Greeters experience! And share a friendly moment with a local inhabitant who will be happy to help you discover his environment. Greeters are passionate about their territory and enjoy welcoming visitors. They offer their time, voluntarily, to share their passion or to make you discover the places they love. It is an inhabitant of the territory, proud of his region, who shares his passion with you. Translated with www.DeepL.com/Translator (free version)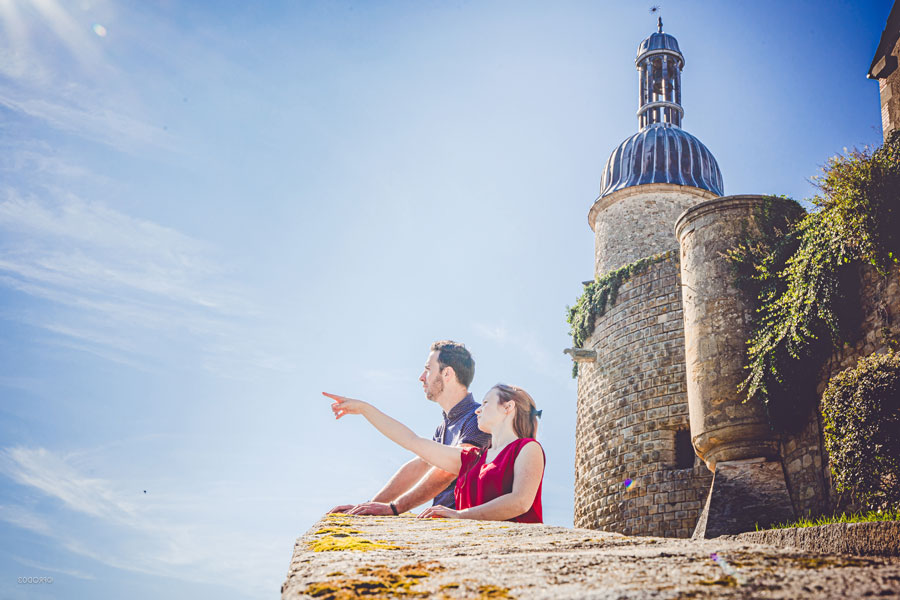 The view from 'Qui-qu'en grogne' tower © Prod03
Choose your Greeter and his walk
Click on a thumbnail and register.
Greeters around the world

How it works and responsibilities
Click on the cross, on the right hand side, to close this window >>>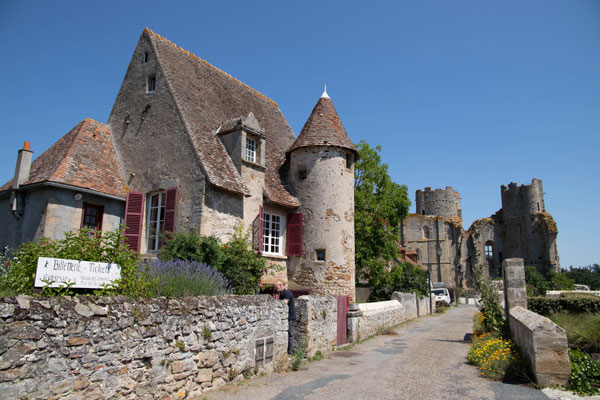 JEAN-PIERRE B.
Bourbon from top to bottom

I propose you a walk in Bourbon by taking the sometimes hidden lanes. Ascents and descents will mark out this walk sometimes a little physical. Thanks to old postcards from the beginning of the XXth century you will be able to see the evolution of certain aspects of Bourbon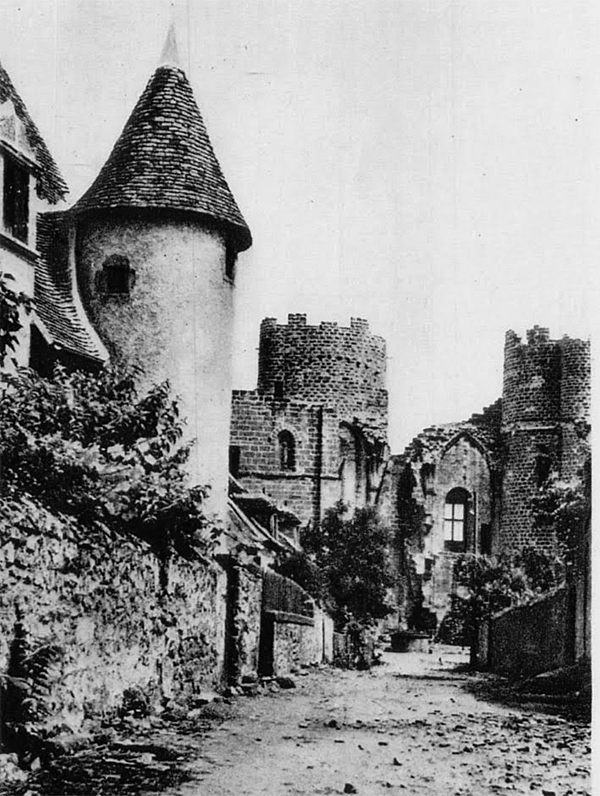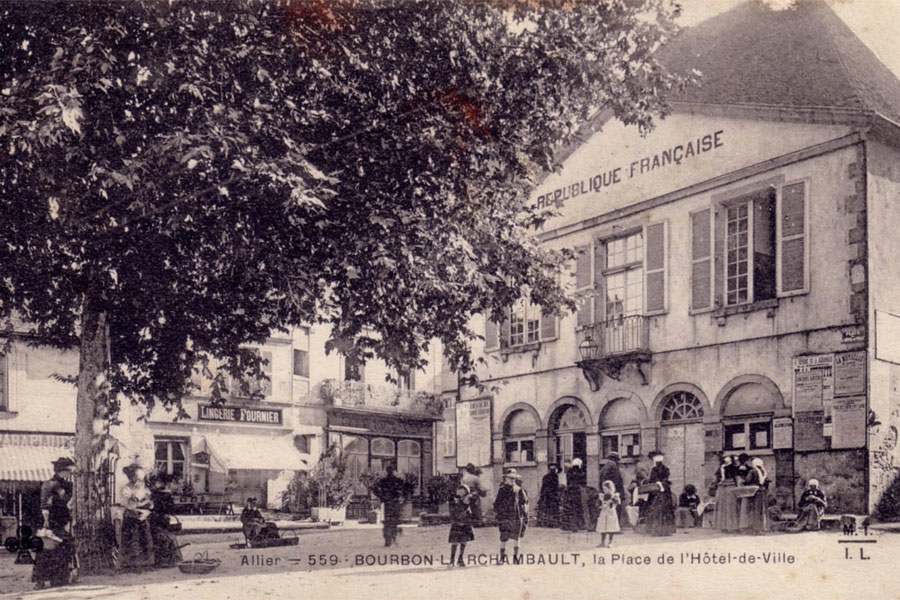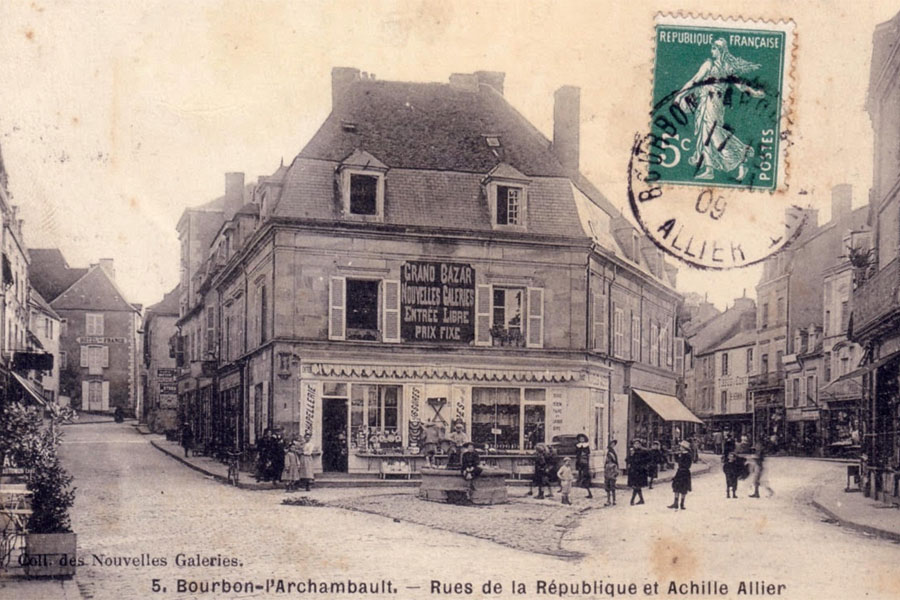 République and Achille Allier streets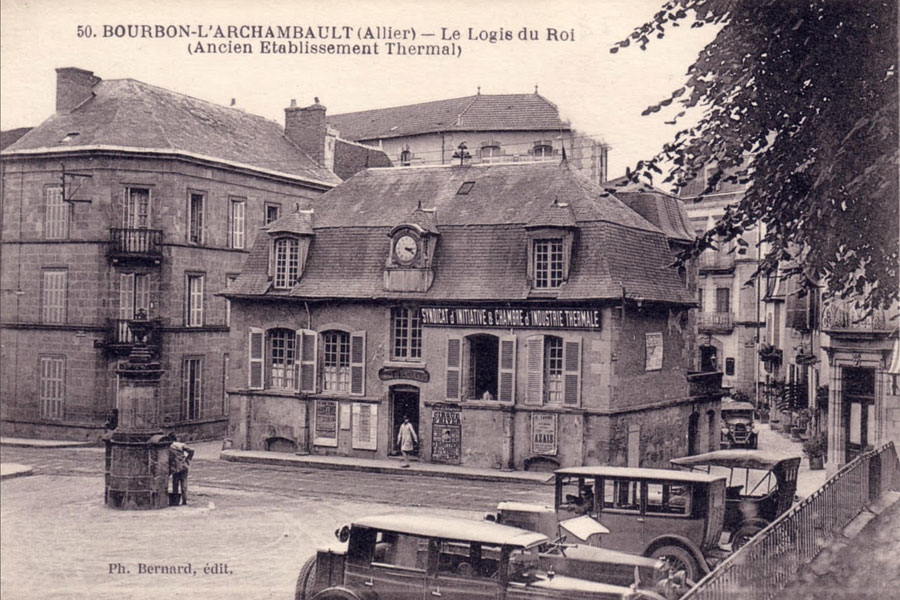 Click on the cross, on the right hand side, to close this window >>>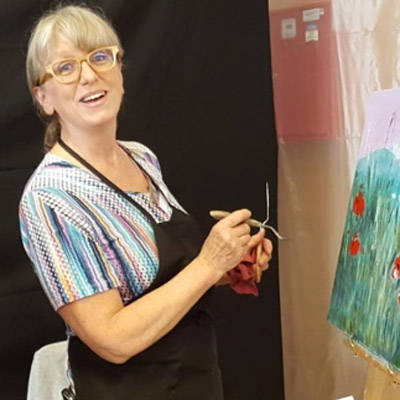 MARIE-JEANNE D.
ART – PAINTING- BIKING

Marie-Jeanne se raconte : « Peintre alsacienne, je suis originaire du Pays de Hanau. Je me plais à prendre pour modèle ma belle région sous toutes ses facettes. Je partage volontiers mes connaissances et mes acquis. Je serai ravie d'emmener des visiteurs sur des sites qui m'ont servi de modèle. Je dessine, je peins sur toiles et je peins aussi des fresques murales. Mon style figuratif est contemporain ou classique. Les sujets sont variés et s'offrent à moi au gré de mon inspiration ou de mes coups de cœur. Je suis autodidacte, je peins et pour continuer à évoluer, j'ai suivi des enseignements auprès de divers grands maîtres de sensibilités différentes. Cela fait quelques années que la peinture a pris le dessus sur ma passion, qu'était le vélo de route. Je partage cette passion avec mon mari, bien plus assidu que moi. Il sera aussi possible de faire des balades à vélo.
Click on the cross, on the right hand side, to close this window >>>


PIERRE D.
RUINS AND HISTORY

I am a geologist, retired from the Charbonnages de France. Born in the area of Bourbon l'Archambault, I am passionate about local history and industrial archaeology. It is for this reason that I was one of the founding members of the Noyant mine museum in 1990. I know well the underground of Noyant. I am co-author of the local geological map published by the Bureau de recherches géologiques et minières. Because of my knowledge of the mining past and my professional experience (I worked 27 years in the coal industry), I invite you to discover our heritage by taking two walks, one starting from Noyant, the other from the panorama of the Côtes Matras.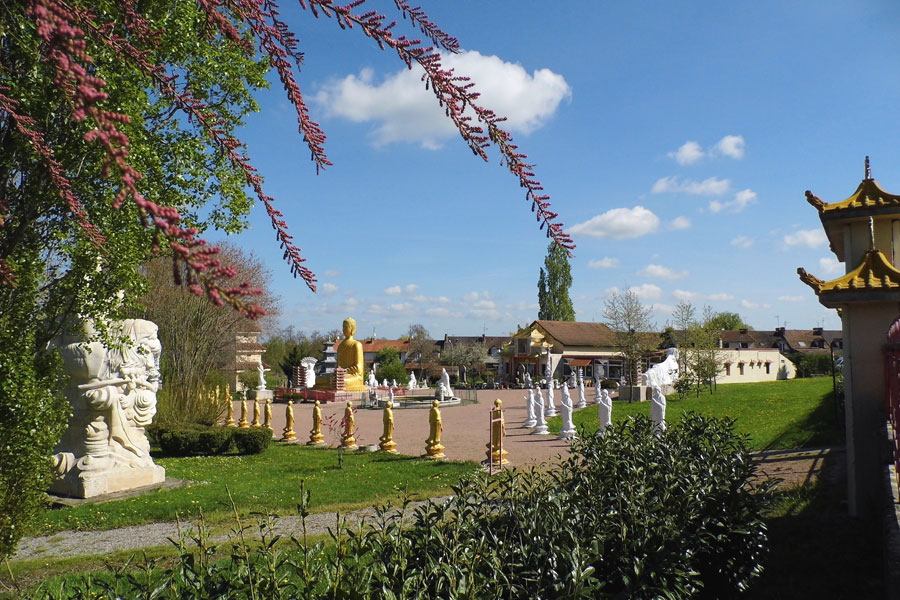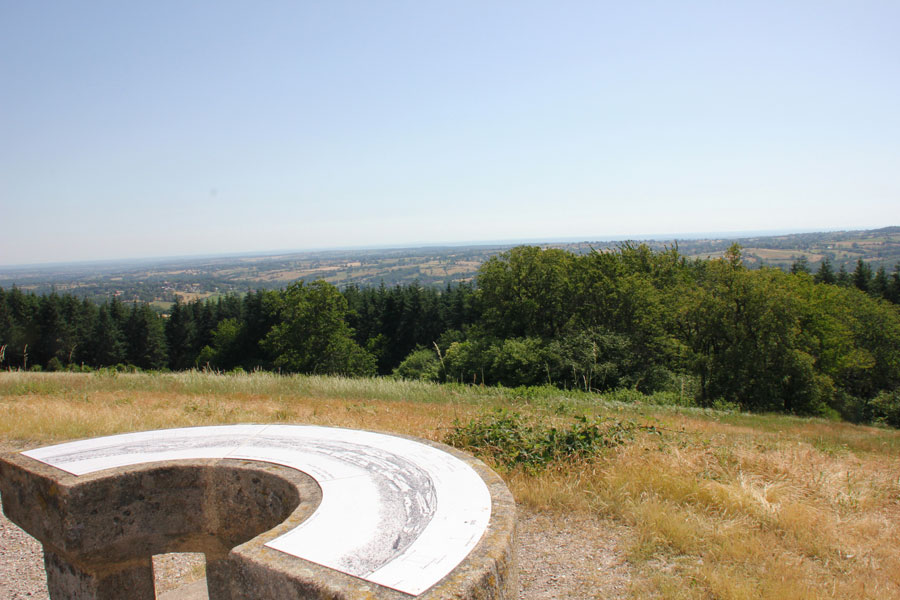 Click on the cross, on the right hand side, to close this window >>>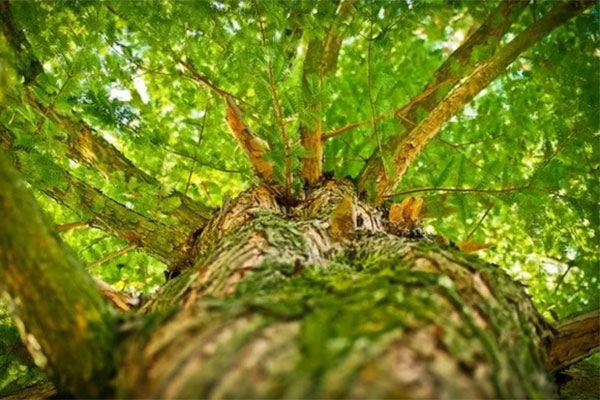 AGNÈS
NATURAL & HISTORICAL HERITAGE

Sylvotherapist and life coach from the Bourbonnais region where I grew up, I always enjoy helping people discover my territory. I propose you two routes : – the Saint-Aubin route in the heart of the Bourbonnais bocage which will make you discover a natural and historical heritage at the crossroads! We will follow small bucolic paths that will take you back in time in all seasons. – The Buxières les Mines route, between forest and bocage! A route combining both woods and bocage meadows, an invitation to reconnect with nature and to discover the world of the forest.
Click on the cross, on the right hand side, to close this window >>>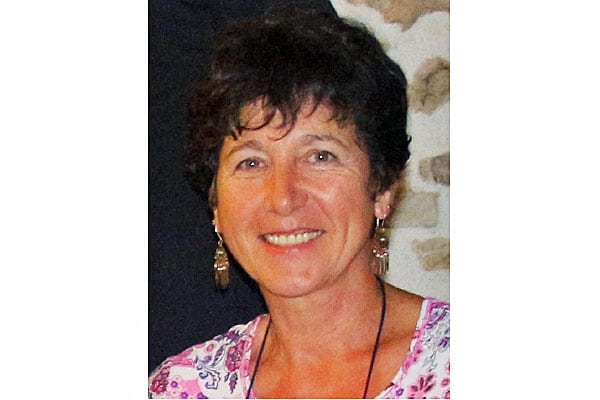 ISABELLE D.
The 'LANCIERS' Country walks

I propose a small visit of 3km, 2h approximately, in the village of Franchesse, village of the Bocage Bourbonnais of less than 500 souls. Après un passage par l'église datant du 12ème siècle, sauvée à la révolution par des femmes puis classée aux monuments historiques, nous parcourrons l'histoire du lieu et de quelques illustres habitants en suivant les noms des rues et des places. L'occasion d'observer maisons fortes, puits et calvaires ainsi que des fossés moyenâgeux toujours en eau.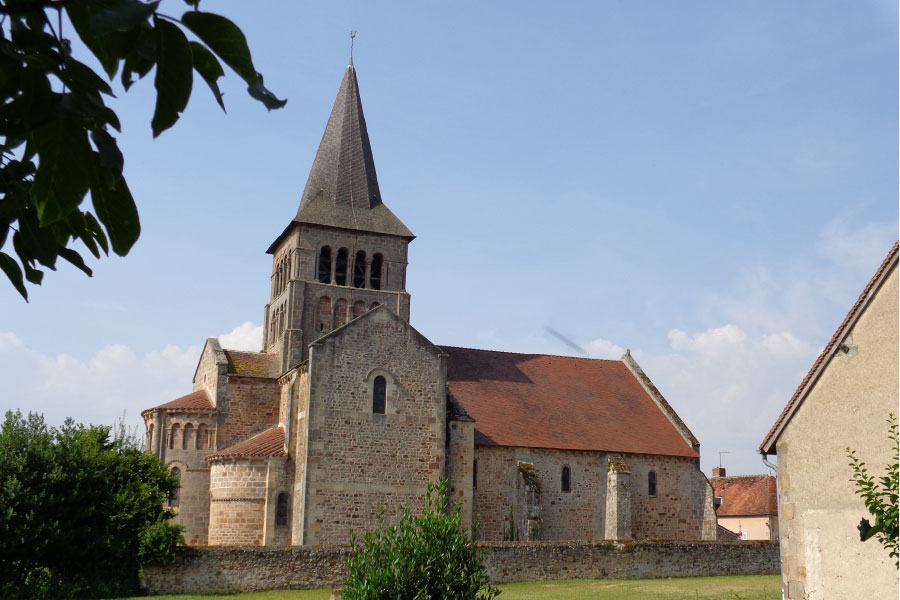 Saint Etienne de Franchesse Church © OT Bourbon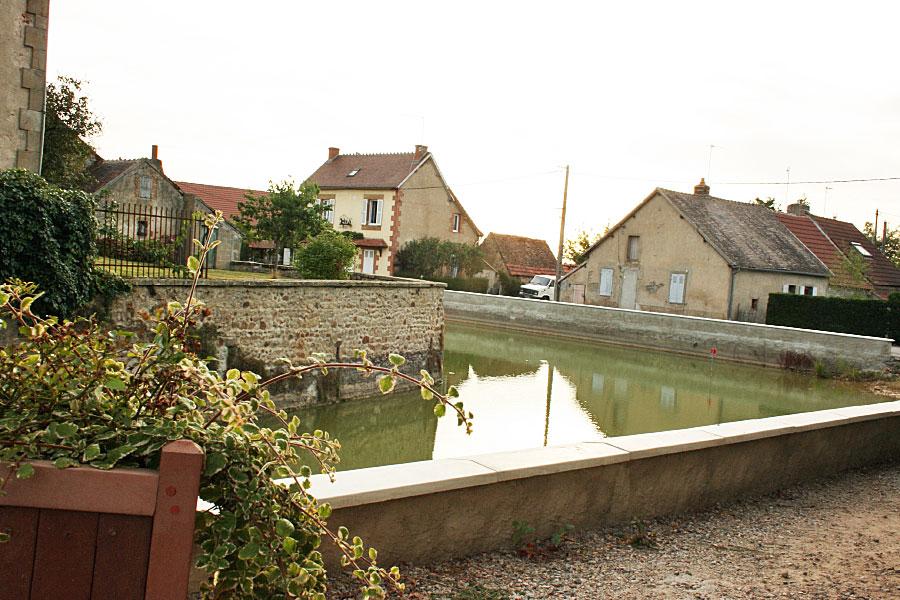 The Franchesse Canal © OT Bourbon
Pierre Brizon place © OT Bourbon