AMIENS GREETERS
COME FOR A GREET WITH A LOCAL
The Hortillonnages © Greeters
Discover Amiens with one of its inhabitants

Amiens and the Amiens conceal hidden treasures. One of the inhabitants is waiting for you there, as a friend, for a walk. He will introduce you to the city, give you good tips and advice for guided tours, reveal the gourmet specialties and where to taste them… You will be pleasantly surprised by this quiet town which is worth the detour…and worth the return! As Jules Verne wrote to one of his friends: "At the request of my wife, I settled in Amiens, a well-behaved, polite city of even temper. We are close to Paris, close enough to have a reflection of it, without the unbearable noise and the sterile bustle".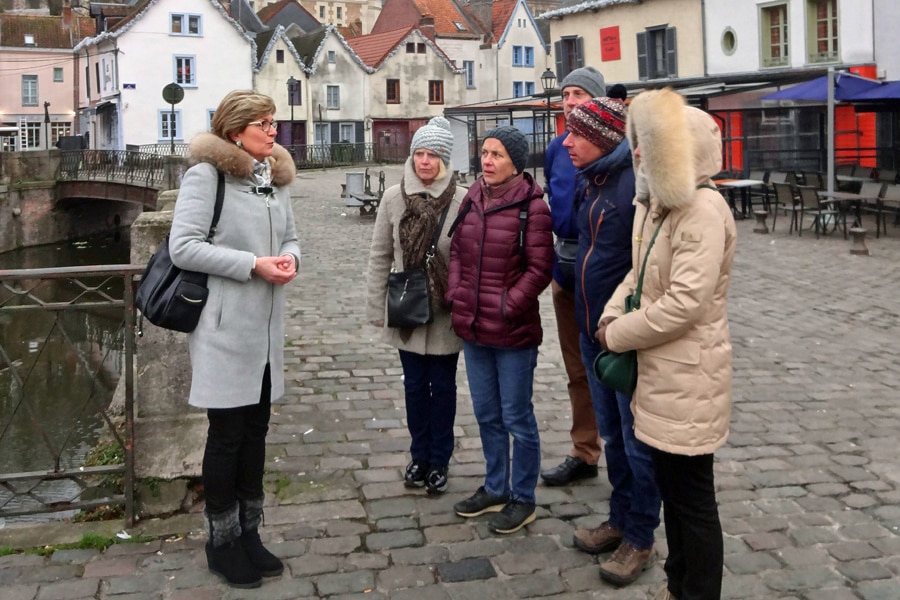 She or he will share their experiences and anecdotes with you; will tell you its good addresses; and of course will be happy to answer questions that will allow you to better understand the city and its surroundings. Moments that we hope will remain unforgettable for you.
"The Greeters are volunteers, so the rides are free." To launch the Antenne d'Amiens, we created an association called: Amiens as Amie and this entails us some operating costs: Membership in the national network, IT management, Insurance, Advertising…
Also, if you enjoyed the ride and you wish, you can prepare a donation and give it directly to your Greeter. The latter then undertakes to transmit it in full to the treasurer of the association. We thank you in advance.
Who are we?
We simply offer you to get into the more everyday aspect of our city, with its markets, its shopping centre, its bistros…
We are volunteers from Amiens, members of the France Greeters Federation. We want to introduce "our Amiens" to visitors, as we would for friends. We are neither guide-interpreters nor qualified lecturers, but curious inhabitants, passionate about the riches of our city, who speak several languages, and want to meet and welcome people from outside Amiens, the region or to France.
During the walk, the "greeter" will walk with you in the streets of a neighborhood he loves for the richness of its past or for its architecture, its markets, its cafés, its craftsmen or its artists…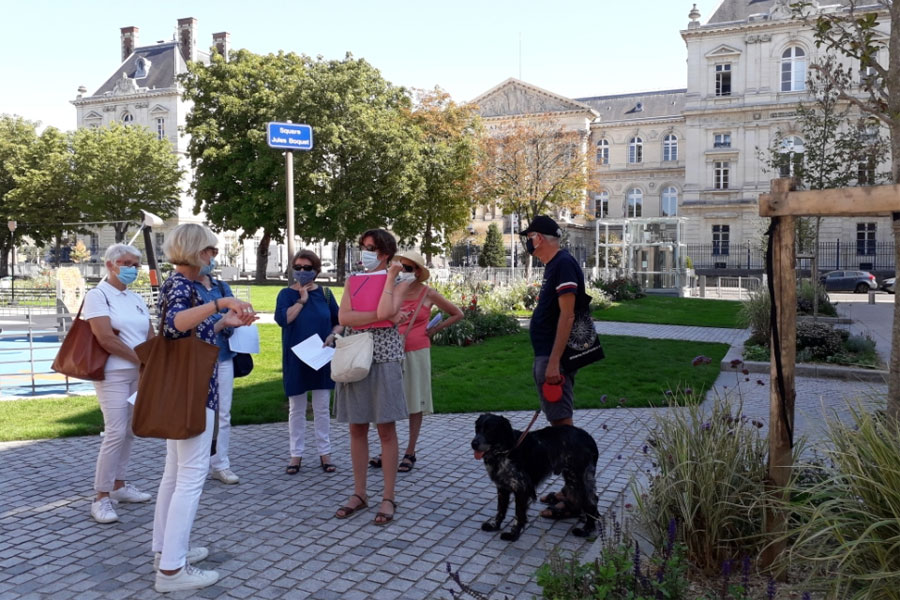 Choose your walking theme and sign up
Click on a thumbnail and register.
You can leave us the choice to make you a proposal for a Greet. Our choice will be motivated by the items you can give us on the registration form and also by the availability of our Greeters.

What do our visitors say after a walk on Amiens with a greeter
Oct2018
"Visite d'amiens correspondant à nos demandes (histoires et légendes de la ville, façades de la ville). Visite documentée. Michèle a fait de cet visite un échange agréable. La visite historique était ponctuée d'anecdoctes. Nous avons été enchantés de son intervention qui nous a donnée les clés de l'histoire d'Amiens et de sa richesse.
"
Marion I.
France
Sept 2018 "Our day with Alix in Amiens was very fun. Sometimes communication was a bit of a challenge, but we managed to make ourselves understood on both sides. We saw and learned of things we would not have had we been on our own. Alix put in a lot of effort to be sure that we learned as much as possible about Amiens. We would recommend this program to anyone who visits.
"
Claire G.
France
Juillet 2018
"Emmanuelle was enthusiastic about Amiens, had excellent English and kindly offered to escort us to our next appointment. She is delightful company.
" Christine P. Australia
Greeters around the world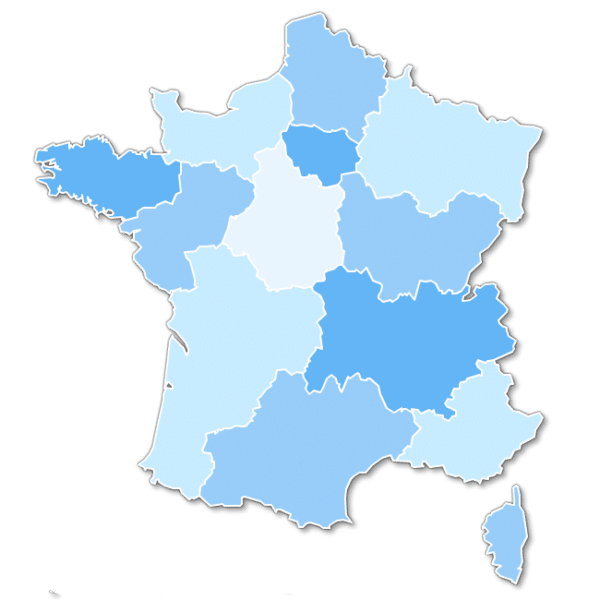 Our french destinations
Click on the map, choose a region, then a destination, a walk and register.
Amiens Greeters
Are animated and managed by the association: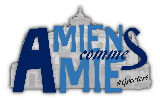 Charter, UGCs & Responsabilities
Click on the cross, on the right hand side, to close this window >>>
AMIENS GREETERS Website page
This page is managed on the Greeters de France portal
Greeters de France Portal- Click on the logo.
Each of the Greeters destinations in France are run and managed by local players: Associations or Tourist Entities (Tourist Offices or Departmental Tourism Committee). They are all members of the FFG (France Greeters Federation) and as such respect the same operating rules. They follow the values and ethics defined globally by IGA (International Greeter Association). FFG coordination ensures the pooling of our tools, our global presence on the Web and social networks and the sharing of our communication programs.
Click on the cross, on the right hand side, to close this window >>>


AROUND THE CITY

Depending on the events and activities in the city, the weather, the landscaping work sometimes, your specific requests perhaps, each Greeter will reserve you a unique walk along the streets or at the water's edge.
Amiens city Hal © greeters
Amiens – Logis du Roy © Greeters
Amiens – Justice Hall © Greeter
Amiens – Olde city © Greeter
Click on the cross, on the right hand side, to close this window >>>


SAINT ACHEUL DISTRICT

Amiens is also known for the prehistoric tools found there in the quarries. They are now converted into a garden in a new district. Come and discover also the legends around St Firmin, St Domice, St Ulphe.
Click on the cross, on the right hand side, to close this window >>>


LA CITADELLE

The citadel, modernized in the 2000s by the architect Renzo Piano and now a university center, plunges you into the city's historical past from Gallo-Roman times through François I and Henri IV.
Click on the cross, on the right hand side, to close this window >>>


THE SAINT LEU DISTRICT

Amiens is especially known for its picturesque district, the little Venice of the North, crossed by numerous canals, its houses with their feet in the water, its footbridges, the remains of the Hôtel Dieu, its university center.