THE AMIENS GREETERS
COME FOR A GREET WITH A LOCAL
The Hortillonnages © Greeters
Discover Amiens with one of its inhabitants

Amiens and the Amiènois contain hidden treasures. One of the locals is waiting for you, as a friend, for a walk. Hewill introduce you to the city, pass on the good plans and advice for guided tours, reveal the gourmet specialties and where to taste them…
You will be pleasantly surprised by this quiet city that is worth a visit… and deserves the return! As Jules Verne wrote to one of his friends: "On my wife's desire, I settle in Amiens, a wise city, polite in an equal mood. We are near Paris, enough to have the reflection, without the unbearable noise and sterile agitation."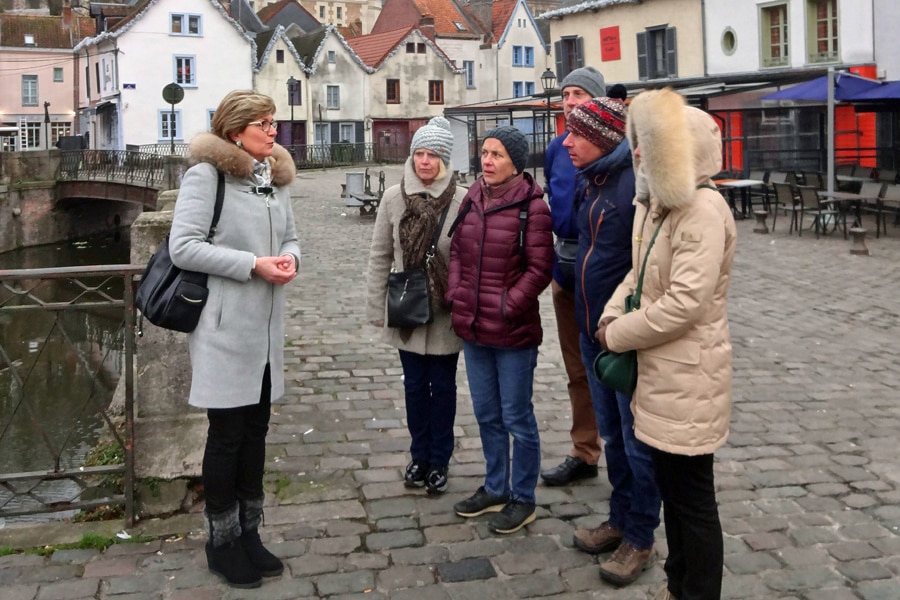 He or she will share his experiences and anecdotes with you; Will tell you where they are right. and of course will be happy to answer the questions that will allow you to better understand the city and its surroundings. Moments that we hope will remain unforgettable for you.
"The Greeters are volunteers, so the rides are free." To launch the Antenne d'Amiens, we created an association called: Amiens as Amie and this entails us some operating costs: Membership in the national network, IT management, Insurance, Advertising…
Also, if you liked the ride and you want it, you can prepare a donation and give it directly to your Greeter. The latter then agrees to pass it on in its entirety to the treasurer of the association. We thank you in advance.
Who are we?
We simply offer you to get into the more everyday aspect of our city, with its markets, its shopping centre, its bistros…
We are friendly volunteers, members of the Federation France Greeters. We want to introduce visitors to "our Amiens" as we would for friends. We are neither interpreters nor qualified speakers, but curious locals, passionate about the riches of our city, who speak several languages, and want to meet and welcome people from outside Amiens, the region or France.
During the walk, the "greeter" will walk with you in the streets of a neighborhood he loves for the richness of its past or for its architecture, its markets, its cafés, its craftsmen or its artists…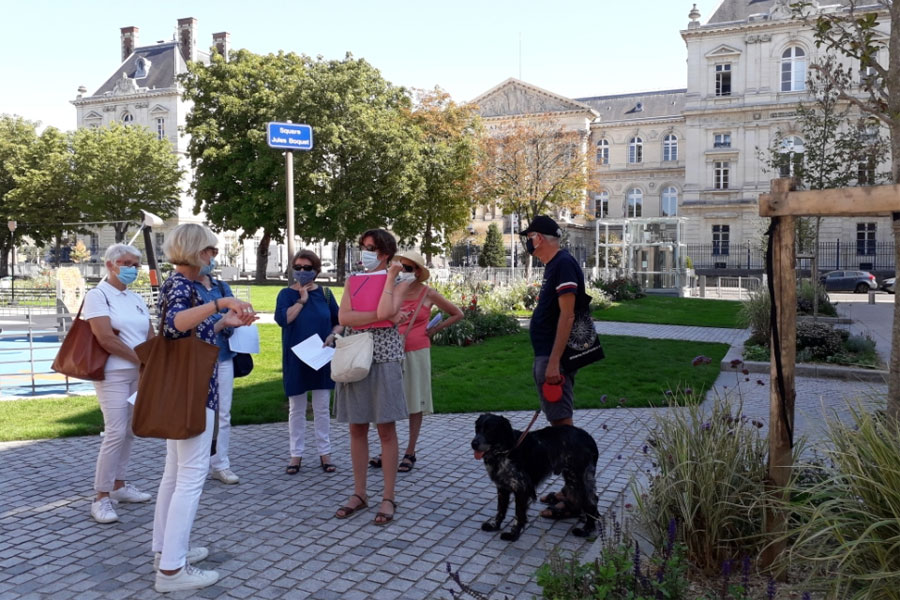 Choose your walking theme and sign up
Click on the tile to access the registration form
What do our visitors say after a walk on Amiens with a greeter
Oct2018
"Visit of Amiens corresponding to our requests (stories and legends of the city, facades of the city). Visit documented. Michèle made this visit a pleasant exchange. The historic visit was punctuated by anecdoctes. We were delighted with his intervention, which gave us the keys to the history of Amiens and its richness.
"
Marion I.
France
Sept 2018 Balade Très agréable, Greeters charmant, atelier d'art très intéressant, belle organisation de journée à île St Germain. Cordialement.
"Our day with Alix in Amiens was very fun. Sometimes communication was a bit of a challenge, but we managed to make ourselves understood on both sides. We saw and learned of things we would not have had we been on our own. Alix put in a lot of effort to be sure that we learned as much as possible about Amiens. We would recommend this program to anyone who visits.
"
Claire G.
France
Juillet 2018
"Emmanuelle was enthusiastic about Amiens, had excellent English and kindly offered to escort us to our next appointment. She is delightful company.
"
Christine P.
Australia
Greeters around the world

How it works and responsibilities