Who are the "Nord" Greeters?
The Greeters du Nord are passionate volunteers who share their knowledge of their territory (city, district, memory site) in the Nord department. Anecdotes, history of the city, some open doors, explained architecture, an unusual passage, a little gastronomy, a pinch of local atmosphere… And above all exchanges and a conversation as you could have had with family or friends. With the Greeters, come and discover the North in the eyes of the inhabitants!
What are the outings offered by the Northern Greeters?
This department is very long, going from the Opal coast to the Avesnois, or from the sea to the countryside. This is why the Northern Greeters network represents a diversity both in terms of the territories and the themes addressed. Feel free to visit the website of the Greeters du Nord to discover their portraits and the walks they can present you. You will be spoilt for choice and if one particular theme or destination attracts you more than another, you will certainly want to come back next time to continue discovering the North.
To discover the North, you will have 37 Greeters ready to accompany you, sharing beautiful values such as friendliness, sharing, adaptation to all situations, for a superb and enriching walk.
Discover the North
The Greeters du Nord also have their facebook page where you can soak up the exchanges and publications on the events and activities on offer. https://www.facebook.com/RESEAUNORDGREETERS/
Feel free to come and join us and participate!
Northern Greeters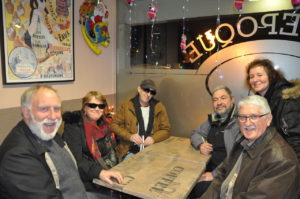 We are 37 volunteer greeters to welcome you, however, the team needs to expand to be able to offer walks throughout the department.
Are you a Northerner who is passionate about your territory? Do you want to showcase your region? Would you like to share your passions?
Come and join us!
Welcome, do not hesitate to contact Sylvie Lesur (slesur@cdt-nord.fr) for more information.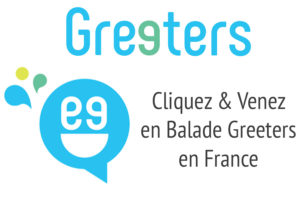 Greeters du Nord in pictures…