LÉZARDRIEUX PENINSULA
COME FOR A WALK WITH A LOCAL: A GREETER
The coast of Lézardrieux © Nolwenn-GOUAZOU
Discover the Lézardrieux Peninsula with one of its inhabitants

To unravel the secrets of our wild peninsula, there's nothing like meeting the PEOPLE OF THE COUNTRY!
Lovers of fishing, hiking, painting, photography, sailing, history or heritage fade…. The peninsulars want to share their view of the territory with others, tourists or locals.
Then? Meet the " Peninsula Greeters "! and discover with them the Presqu'île de Lézardrieux, its very carved rocky coast, its countryside and its estuaries with varied landscapes between Trieux and Jaudy.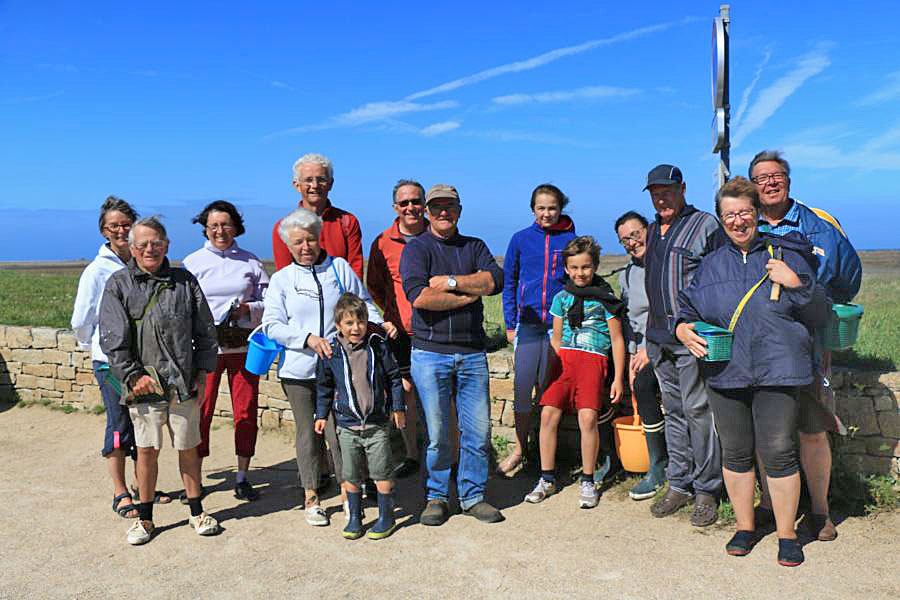 Who are we?
The "Greeters" are volunteers who welcome free tourists or locals for an authentic meeting with a local during a walk. They show and speak in an unusual, original and personal way about 'their' corner of which they are proud and passionate.
It is a form of participatory tourism. All the Greeters networks in France are grouped within the Federation France Greeters.
The international network of greeters (International Greeters organization) unites the host associations created in sixteen countries on the model of the New York Big Apple Greeter Association, founded in the 1990s.
Meet our "Welcomeers Peninsula"! and discover the wild peninsula through their eyes, their history, their attachment to the peninsula. No constraint, just nice encounters in perspective and good moments of exchange!
Choose and click on a Greeters Walking Theme thumbnail in Lézardrieux
Then choose your Greet and fill out the registration form
You can leave us the choice to make you a proposal for a Greet. Our choice will be motivated by the items you can give us on the registration form and also by the availability of our Greeters. 
By clicking Here, I let you choose the walk for me
What do our visitors say after a walk on the Lézardrieux Peninsula with a greeter?
I love clam fishing with Marie jo, she is a very interesting person with whom we learn a lot. It's great!
Corinne
Thank you for taking our requests into account so well and in a totally personalized way. Walking through the hollow paths, we discovered the rich Breton heritage with many information and anecdotes about the habits and customs of the region. A very pleasant afternoon!
Annick
Magical moment in a very suggestive place… we loved it, the children stayed several days in the world of storytelling… thanks to Alain for this great experience!
Beatrice
Greeters around the world

How it works and responsibilities