LES HERBIERS COUNTRY
COME FOR A GREET WITH A LOCAL
Balloon in the early morning…©david-fugere-countrydesherbiers
Discover the Land of "Les Herbiers" with one of its inhabitants

Here, take the time to live! With the Greeters, stroll through the villages, the alleys, take centuries-old hollow paths, cross the green and hilly landscapes typical of the bocage, to discover a multifaceted heritage. Romanesque buildings, castles, windmills that played their part during the Vendée Wars, but also an industrial heritage inherited from the beginning of the 20th century make the identity and landscape of the Land of Herbiers.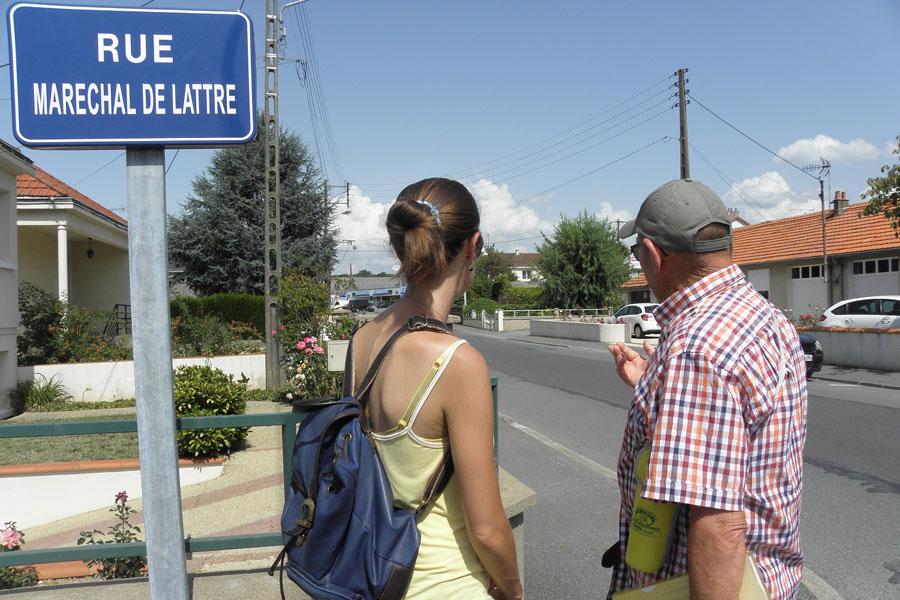 Who are we?

Discover the Land of Herbiers in a different way. How? By calling a Greeter!
The Greeter is a local, passionate about its region, wishing to volunteer to discover its places and favorites. He is not a lecturer's guide but curious and in love with his city and its surroundings.
Follow him and let yourself be carried away by the exchange and discovery of little-known and atypical corners. All this, under a new look. The Greeter's.
Sharing, good plans and walks will be there for an unforgettable moment. So don't miss it!
Are you interested in this concept? Choose the Greeter walk that suits you.
Want to become a Greeters from the Land of Herbiers? Contact us to find out more. See the contact form at the foot of the page
Click on a Greeters Walk Theme thumbnail
Then choose your Greet and fill out the registration form
You can leave us the choice to make you a proposal for a Greet. Our choice will be motivated by the items you can give us on the registration form and also by the availability of our Greeters.

By clicking Here, I let you choose the walk for me
Greeters around the world

Puy du fou – Land of the Herbiers
How it works and responsibilities